POLITICAL, ISSUE & ADVOCACY CAMPAIGNS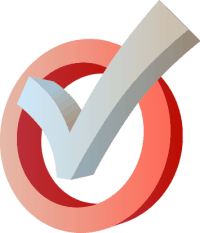 There is no other online marketing company that can target voters the way we do, hands down. We match a physical address to IP at a 95%+ accuracy, which makes IP Targeting a secret weapon for many political campaigns. We don't target "zones or clusters", we target real people in real households at the IP level. This patented technology has been used in over 500 political campaigns and currently being used by several presidential candidates.
With El Toro you are able to send banner ads to key political offices or households segmented by party affiliation. That means registered Democrats, Republicans, and independents can all receive tailored messaging that is verified and based on empirical data, not online cookies or "predictive models".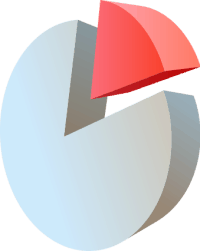 There's no hoping your ads are reaching their intended target, like with traditional broad reach TV, radio, and door-to-door campaigns. Using the public registered voter info we can take a physical mailing address and match it to an individual household, hotel, convention center, or public office building IP address. From there we deliver display ads 30-45 days prior to the election with surgical precision directly to potential voters. No cookies used. No cluster data. No district designations.
Political campaigns results are measured only by votes. The best way to lock up a vote is to deliver your message to a potential voter enough so they remember it when they hit the voting booth. Our technology targets the household 50x-90x during the campaign to maximize touches.
Our IP Targeting is very effective with political campaigns.
We are able to answer the three biggest challenges in political campaigns:
1. Standing Out
Targeting with creative display and video ads
2. Connecting
Targeting party specific registered voters
3. Reaching Voters
Targeting voters online throughout the day
Our patented technologies have been used in over 500 political campaigns, and the results speak for themselves. Contact us to learn how El Toro can help take your campaign to the next level.
Frequently Asked Questions
Are we non-partisan?
Yes, El Toro works with all political parties.
I am a Candidate, Campaign Manager, Trade Association, PAC, etc - Why didn't my consultant, lobbyist or media buyer tell me about this?
El Toro's technology is very new, and while there have been precursors that use web browsing history (typically from cookies) to target ads, we are the first technology to hyper-accurately target voters based on home IP.
I am a campaign consultant, media buyer, agency, etc - and I need to know about this!
We are actively reaching out to Agency folks, consultants, and campaigns.
What about privacy?
We take your data and assign a unique privacy ID that protects individual computers from being personally identified.
I have a membership, prospect, client list – can I use this?
Yes – the technology can be applied to any list of physical addresses.  If you have purchased a list from a broker or other source – you need to check on any restrictions on the use of that data.  El Toro uses client provided data and, as part of our advertising agreement, requires an acknowledgement that you have the rights to use any list you provide.
Do the online ads go to everyone on the list I give you?
Not yet – but the matching gets better every day!  We deliver anywhere from 50% - 95% matches – depending on the information you provide.  Then we can show you the actual addresses where the ads are being served.   What we don't do is identify the individual computers, tablets; phones or other devices at that address that are getting ads.
Should I use El Toro for everything?
No, El Toro is a part of an integrated media plan.  Candidates still need to have an effective ground game and multi-modal media campaign.  El Toro simply replaces a portion of your traditional media spend and makes it more effective.  For smaller campaigns where traditional media is too expensive, El Toro will probably become your primary form of advertising.
I have more questions.
There is a wealth of additional useful information available in the FAQ section of our website. Or contact us and we'll be happy to discuss specific solutions for your project.