blog
El Toro's Top Chef: Maurice Williams
Maurice Williams, with the brains of a mathematician, and the skills of a master chef, has just became a finalist in the 2016 Derby Burger Challenge with his gorgeous SmoFried Cheese Stuffed Angus Burger. This burger is a champion at it's heart, with a combination of brisket and Angus beef, it's every burger lovers dream. 
Every year before the Kentucky Derby, the Derby Burger Challenge takes place. This year, over 18,000 burger lovers joined in on the competition and voted for their favorite burger recipes, and Maurice's SmoFried Cheese Stuffed Angus Burger was chosen as one of the top 4 finalist recipes.
At the competition, a Kroger Chef will be cooking the 4 recipes, which makes it all about the recipe. The finalists will be judged based on taste, appearance, creativity and ease of preparation. The winner of the competition will have their recipe featured in Louisville's Over the 9 restaurant in May.
"It's really going to come down to how good the recipe is," says Maurice Williams. He is confident in his recipe, saying that "not only does it taste amazing, it's also very easy to prepare." When asked why he is competing he replied "I just woke up on a Sunday morning, turned on the news and saw that the Derby Burger Challenge were taking in recipes for the competition, so I sent one in." Maurice noted that he wasn't even sure what the award was for winning, and that he just wanted to compete.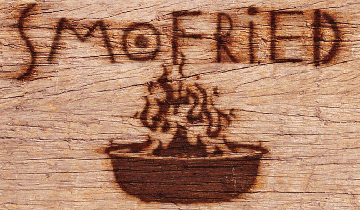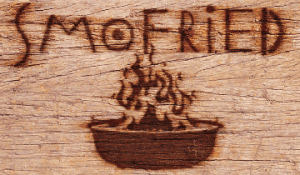 Maurice has always had a passion for cooking, and is the official caterer for El Toro events, making a Brisket which is hands down the best in Louisville. He is famous for his SmoFried style of BBQ which consists of a combination of smoking and frying. Maurice recently started writing a blog to share with the world his amazing recipes, Smofried.com. If you love smoked and or fried bbq, this is a must read!
At El Toro, we've always felt that Maurice's cooking skills rivals the best of Louisville and we are excited to watch him compete to become recognized as such! The winner will be announced on March 24, 2016 at 9 a.m. at the Kroger in Middletown, 12501 Shelbyville Road.