blog
Estefan Albiero- My First 7 Months at El Toro
It's 9 AM, and we're working on a political campaign for a candidate in Missouri. After lunch, I'm assisting a car dealership in Florida optimize their digital campaign for more conversions. By nightfall, I'm sending out advertising metrics to a large public university. No other company allows hands-on experience with that range of industries and marketing strategies- especially an entry level position. However, I have been fortunate enough to have that at El Toro.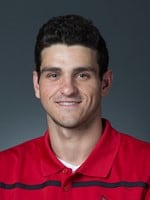 I didn't know what to expect when I was offered a spot in El Toro's Advertising Operations department. Little did I know that I would have a front row seat to the digital marketing industry in every facet. Those large marketing firms that I learned about in business school were now my clients. And I get to deal with many different marketers on a day-to-day basis, big and small. I never thought I would be an important cog in an bleeding-edge adtech company that generates millions of impressions (and dollars), per month.
I will graduate from the University of Louisville this spring with a career that many of my classmates would love to have. I initially applied to El Toro to "gain some experience." Looking back, to just say that I've "gained some experience," would be an enormous understatement.
In November, 2016, El Toro had its busiest month yet with the influx of campaigns being run from politicians all over the country. I worked on campaigns that spanned from a small-town Sheriff running for office, to SuperPacs that dealt with Donald Trump's and Hillary Clinton's online efforts. It was crunch time for our whole team. The concept of "work hours" went out the window. It didn't matter what time it was, the job had to get done.
I was pushed outside of our comfort zone, and that's why the 2016 political season has been my most favorite time yet with El Toro. While it was stressful at times, it reminded me of my time as an athlete at the University of Louisville, pushing myself to better myself and reach an end goal. Working a cushy 9-to-5 and going through the motions is too easy, and I believe the only way for people to grow is to push beyond their boundaries. As the election cycle was coming to a close, the hours were longer and the stress was higher, but I loved every minute of it.
The election cycle ended with success all around. We succeeded as a company and as a team. On election night, we raised a toast to the successful completion of the election season, and it was at that time I knew a part of me was going to miss that hustle and grind. That's when I realized that I was working in a job that I had a passion for.
Many people have heard about our massive Bourbon bar. Others know that El Toro employees don't wear a suit and tie to work every day. Some know about the elaborate, and funky, decor. But the real story behind El Toro is that it is more of a shrine to the passion of its employees and its dedication to innovation than a just fun place to work.
Estefan Albiero has been with Eltoro for seven months in the Advertising Operations department for Eltoro. Before Eltoro, he was a student-athlete at the University of Louisville. His favorite bourbon is Angel's Envy Rye.
Understanding Ad Fraud in the OTT Landscape: A Comprehensive Guide

The media landscape has undergone a significant transformation in recent years, with Over-the-Top (OTT) platforms emerging as a dominant force. As viewers increasingly shift from traditional broadcasting to OTT services, advertisers are keen to tap...

Read More