blog
Running with the Bulls: Summer 2019
Nearly 20 New Faces Conclude This Summer's Internship Program
By: Jeremy Sneed
As summer comes to a close, so does the El Toro summer internship program, Running with the Bulls.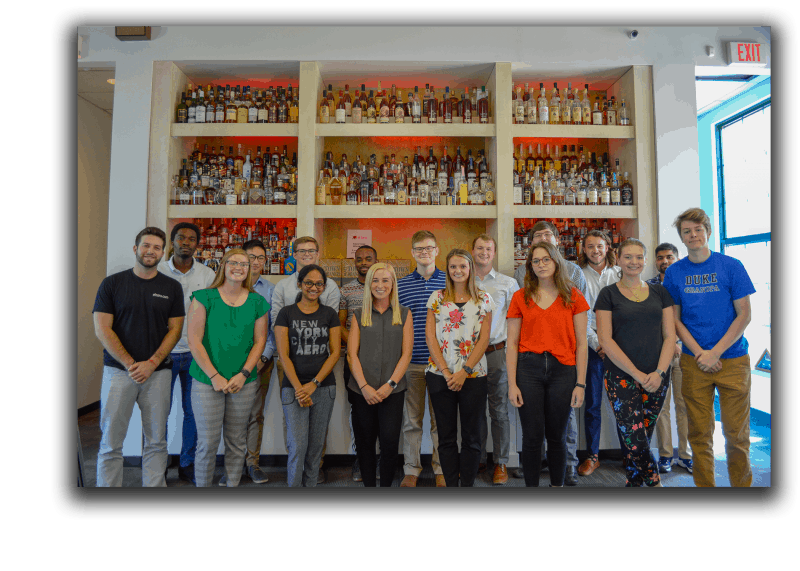 For the last three months of summer, nearly 20 interns have spent their days working behind the doors of El Toro.
These interns were spanned across departments, adding to our development, sales and marketing, as well as ad operations teams.
It's all about team
At El Toro, we believe our team is crucial to our operation, here, we know the team is what keeps the machine running. Our team is what makes our company thrive, and at El Toro we believe this is vital. Through carefully vetting and hand-selection of our staff, we are able to increase retention and simultaneously invest in those who invest their careers in us. Through our select hiring process, we give hardworking employees and loyal team members the trust, growth-path and work-life balance they deserve. The more we care for our employees, the more they invest in us with their hard work and dedication.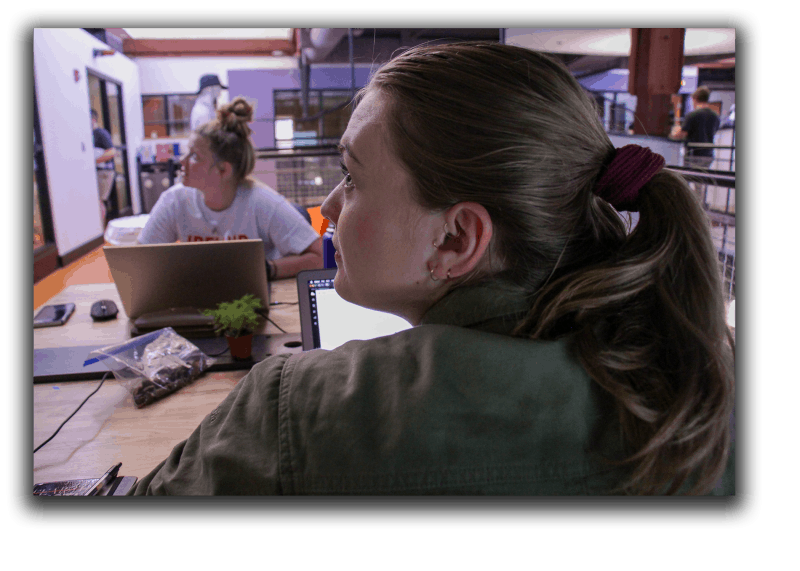 Interns here are no different. El Toro's interns aren't just a 9 to 5, but are gaining access to an exclusive work-lifestyle. El Toro continues to be ranked as one of the best places to work and one of the coolest office spaces in the constantly growing city of Louisville, KY. Interns here are no exception to these perks.
Those interning at El Toro get full access to it all. Tickets and access to the El Toro suite for Louisville Bats games, bring your dog to work privileges, and, of course, the El Toro honor of getting to make responsible use of the famous in-office bourbon bar, are all just the top of the list.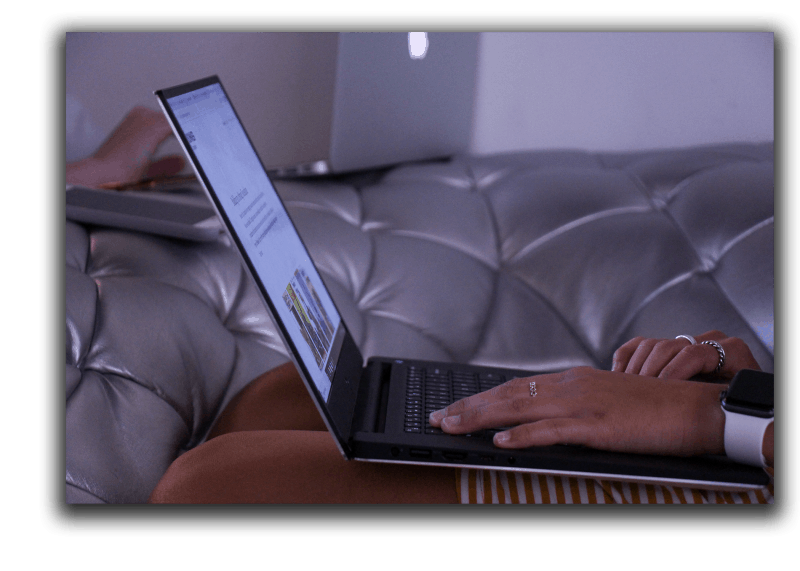 Megan Bretz interned this summer for our Ad Operations department and comes to us locally from Bellarmine University. Megan's favorite perk of working at El Toro, no doubt, is that she gets to bring her dog, Clark, in to work with her whenever she pleases.
"Working for El Toro surpasses what I had expected. The work has really helped me grow as a professional and the team has been so helpful to my development within the company. However, I can't deny that my favorite perk working for El Toro is that I get to bring in Clark to work with me," said Bretz. "El Toro is such a satisfying place to come to work every day."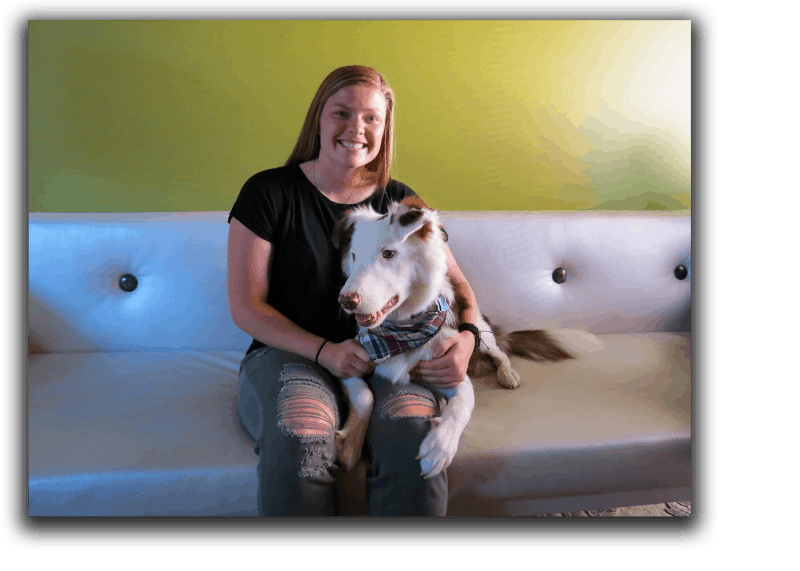 It's more than that
Internships at El Toro aren't about running errands, getting coffee or grabbing the bosses bagels. We put our interns in with the rest of the team, working side-by-side with our staff and hands-on with the same everyday projects our team deals with. Fundamentally, our internship program is teaching some of the future workforce's finest candidates the aspects of what it's like to work for a nationally-operating company.
Here, interns aren't cost-beneficial labor, they're dedicated candidates for employment and taken seriously as such. Having such a hands-on and robust internship program allows our team to be able to see how these individuals handle working on real projects and real assignments. Through Running with the Bulls, El Toro is methodically and eagerly scouting and discovering individuals with real talent, potential, and motivation. Interns at El Toro are hired with the intent to add true value to the El Toro system.
Dvontre Coleman, for example, comes to us from Code Louisville and took an internship here at El Toro this summer working for the development team. Coleman got to work in the trenches with our development team, building the bones of the El Toro technologies, getting to work behind the scenes on a number of our nationally-recognized products.
"I really loved getting to be a part of actual projects here at El Toro, I got to be a part of real work and real efforts that were going on in the company," said Coleman. "It was rewarding to get to already feel like a part of the team before I even got brought on as a full-time employee."
Bringing talent to Louisville
The El Toro Internship Program brings in only the brightest and most standout applicants. Interns that apply come from all different areas. Universities and programs nearby like the University of Kentucky, Code Louisville, the University of Louisville, and Spalding University but also from places like Yale University and Tulane University are just to name a few.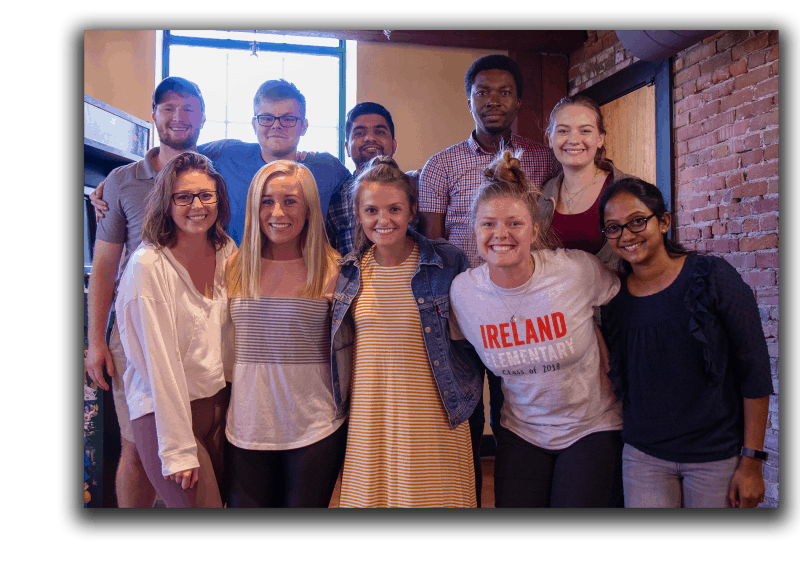 Zoe Kelm, for example, came from just outside Chicago, having just finished her undergrad degree, Kelm joined El Toro to begin her career in sales.
"I came to Louisville knowing basically no one, and it's been so comforting to meet people and establish new relationships all through the family here at El Toro," said Kelm.
Running with the Bulls
El Toro will proudly be bringing on 11 of this summer's interns to officially join our staff!
A special shoutout to all of our interns that did such a phenomenal job this summer. The entire team here at El Toro thanks you for your hard work and contribution.
If you or someone you know would be a good candidate for the El Toro internship program, please have them apply through our Career Portal at eltoro.com/careers.
Understanding Ad Fraud in the OTT Landscape: A Comprehensive Guide

The media landscape has undergone a significant transformation in recent years, with Over-the-Top (OTT) platforms emerging as a dominant force. As viewers increasingly shift from traditional broadcasting to OTT services, advertisers are keen to tap...

Read More