The Gateway to NuLu
By: Jeremy Sneed
Have you heard yet? El Toro is growing! 
Since our founding in 2011, El Toro's growth has blown away projections and expectations. Growth has been so explosive that we've even ranked as the 13th fastest-growing tech company in the nation according to Deloitte's Tech Fast 500.
You hear about our explosive growth but let us reiterate our roots, El Toro started with three guys in a basement. 
Now, El Toro is getting ready for yet another chapter of its journey: The Gateway to NuLu.
124 North 1st Street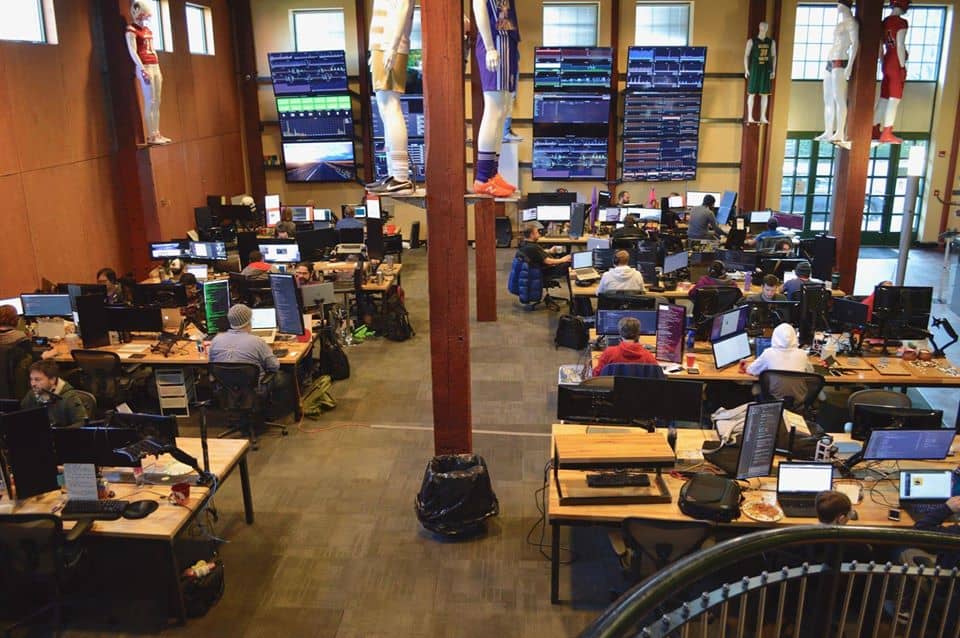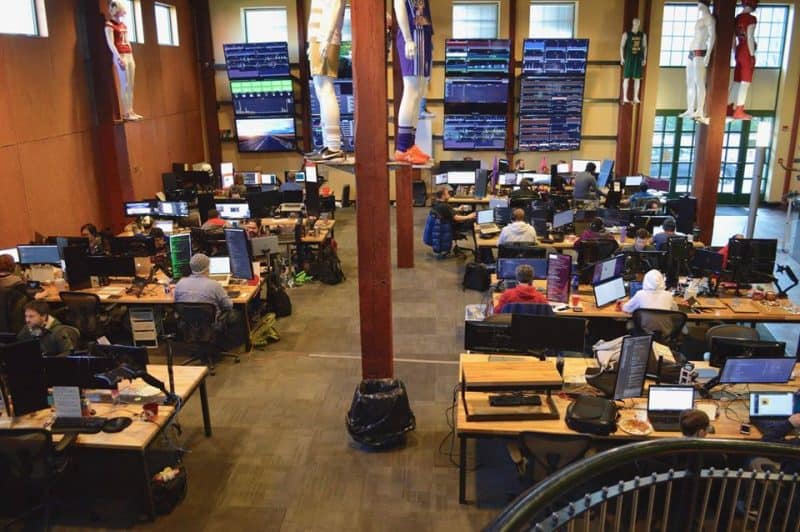 Our current office space has grown a bit famous.
For a number of years, our office has made the cut as one of the coolest office space in Louisville, by StyleBlueprint, the Courier Journal, and Louisville Business First. No doubt our Business First ranking as one of the best places to work in Louisville also is due to our office space. 
What makes our current place of business special?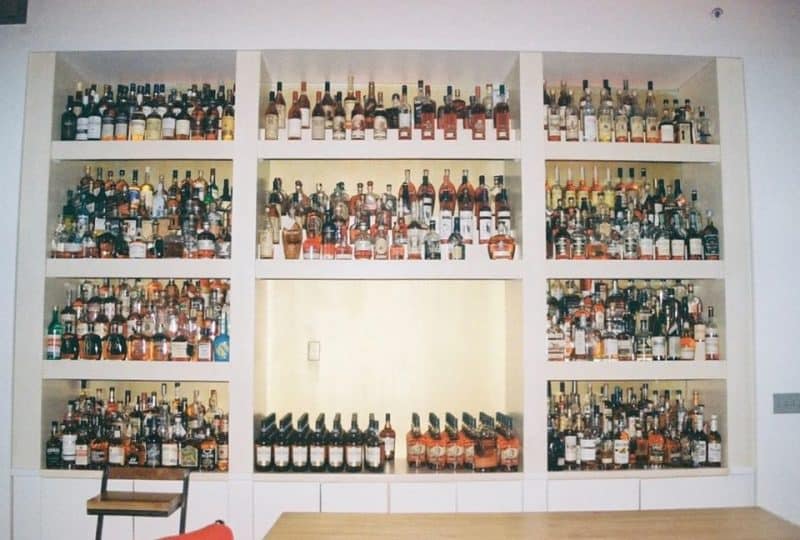 Maybe it's the open office concept? Our space here is a collaborative work environment, each of our teams works in open room environments.
Maybe it's the location? We're just a block off of Louisville's Main Street, nestled behind the historic Whiskey Row.
Maybe it's the bourbon? Our team is the proud owner of one of the largest bourbon collections in the state. Our bourbon bar touts over 400 unique bottles of bourbon, almost all coming from right here in the great state of Kentucky.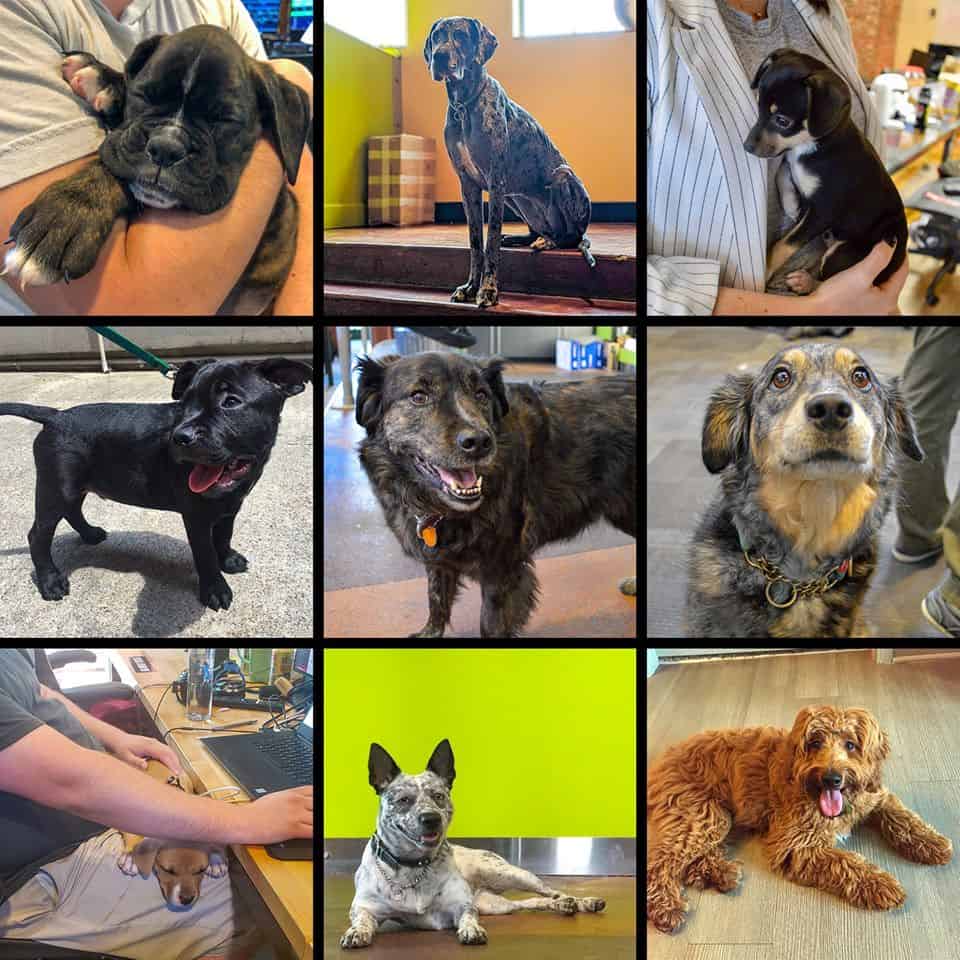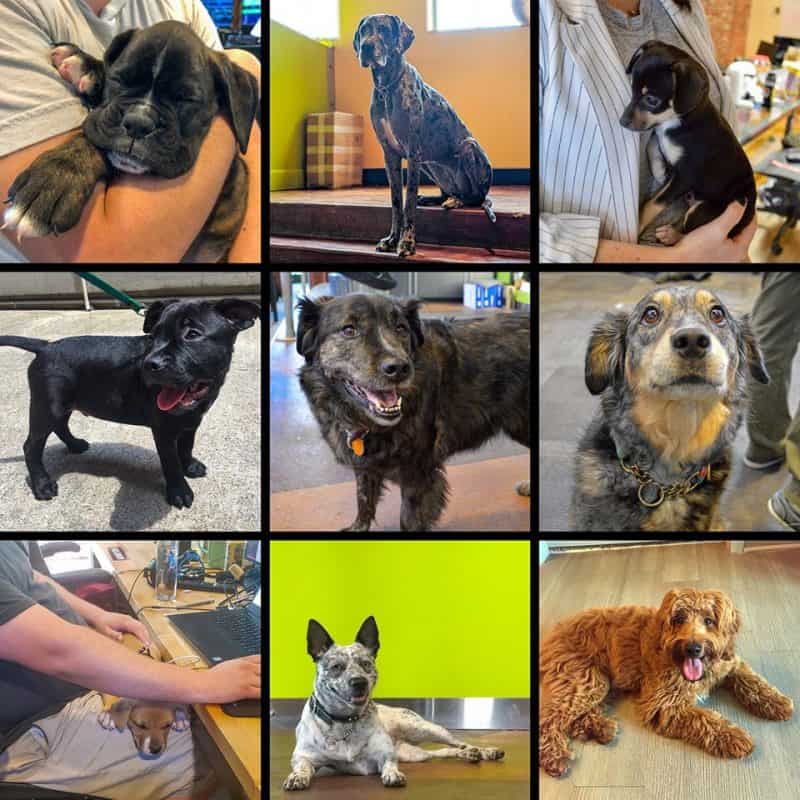 Who are we kidding, it's probably the dogs. At El Toro, we happily invite our team members to bring in their pup companions to work with them, so long as they are well behaved.
Combine it all together, and it's a recipe for what we believe to be the best workspace in the city. We've been happy to call our home at 124 North 1st Street for over 3 years now.
Growth
In 2016, when we moved into our current place of residence we were a little bit smaller of a team. Just three short years ago our team was composed of just 35 people.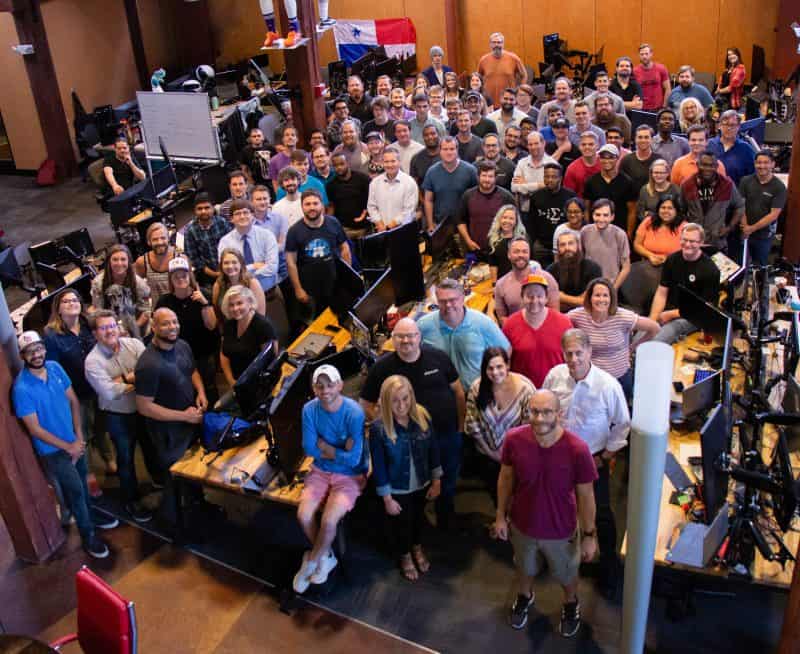 Now, peaking on 2020 the team here at El Toro is made up of nearly 150 dedicated individuals. 
We originally moved into our current home at First and Main to support our rapid growth. Needless to say, with our new move, we grew even faster than anticipated. 
Growth hasn't just been an increase in headcount, but in all aspects of El Toro.
We're now home to over six completely unique ad tech products. We're racing towards double digits in the number of patents we hold. Our technology has broadened from IP Targeting into Device ID Targeting. Our development has expanded into new realms we used to only dream of like our Augmented Reality Team. 
Growth has also been in partnerships. Our reach started with just our loyal relationships built upon clients in our backyard of Louisville, KY. Now we're working not only with Louisville friends large and small but also with some of the most well-known enterprises in the nation. Nationwide corporations, multimillion-dollar nonprofits, even presidential candidates are just some of the clients working with El Toro year after year.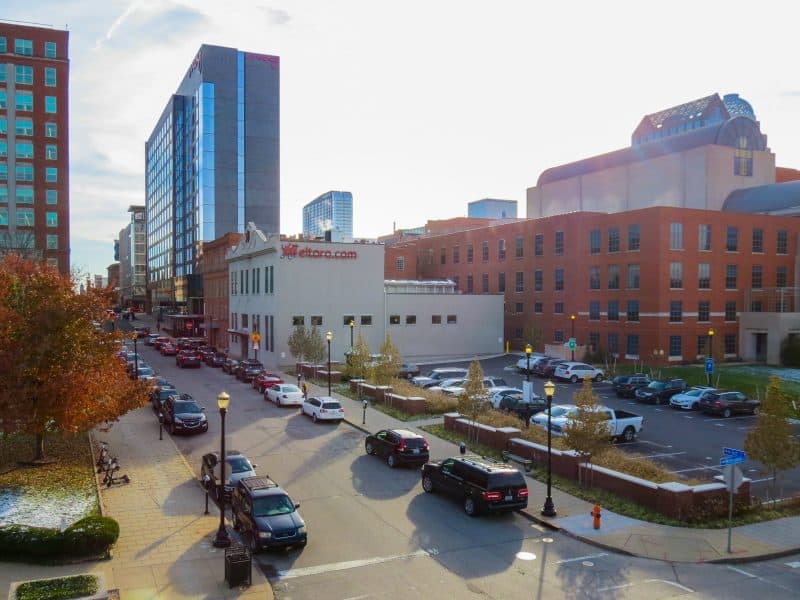 So here we are three years later and we've already outgrown ourselves.
As our team continues to grow, it's time for a new place to call home. We're bursting at the seams, literally. We used to take up perhaps a third of the floor space in our office, now we're completely full. What once was a call room now sits our Marketing Team, our downstairs conference room now holds our Dev Ops Team, we simply can't keep up! 
552 E Market Street
We're packing up the bourbon and the dogs and we're headed to NuLu!
El Toro CEO Stacy Griggs puts it the simplest and best.
"We are excited by our new headquarters, NuLu is the perfect place for El Toro to continue our growth," said Griggs. 
NuLu is home to true Louisville history. Market Street as a whole is among the first few historically mapped streets in the city. Today, the span of Market Street between Hancock and Wenzel is home to some of the most vibrant life in Louisville.
What will you find as you come down Market and pass under the interstate from the towers of Louisville's downtown hub? The first thing you'll see inviting you to the NuLu neighborhood, El Toro's new home: The Gateway to NuLu.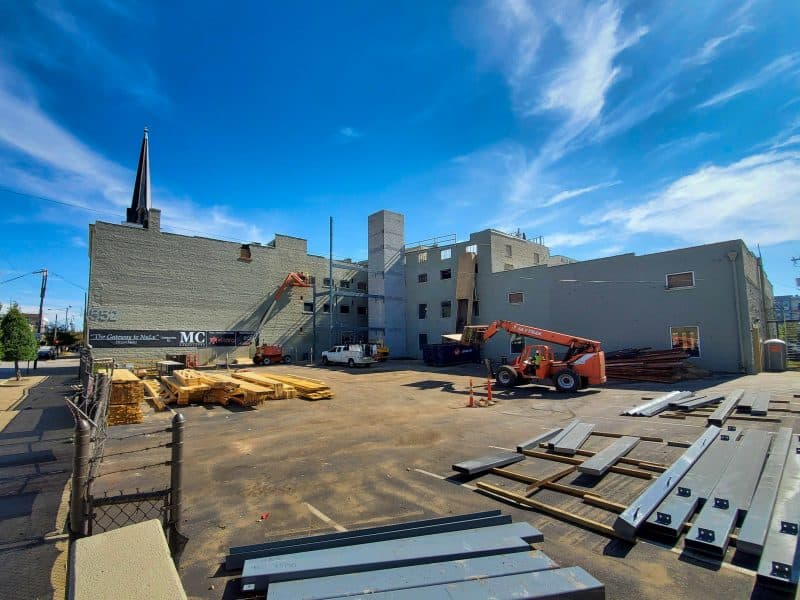 At 552 E Market Street, you'll now find El Toro, welcoming you to the neighborhood of NuLu. 
Passing The Gateway to NuLu you can find some of the best shops, eating joints, and places to stay in the city. Not to mention gorgeous views of the downtown Louisville skyline. And not to mention being just steps away from the city's nearly 100-acre Waterfront Park. Or being in the backyard of the new LouCity FC Stadium. Or being right around the corner from Louisville Slugger Field. 
We're thrilled at our new neighborhood and the excitement that it will bring to our team. 
Our New Home
Our new building overall will total over 72,000 square feet. El Toro as the primary investor and occupant of the new space will be occupying around 37,000 square feet of the building.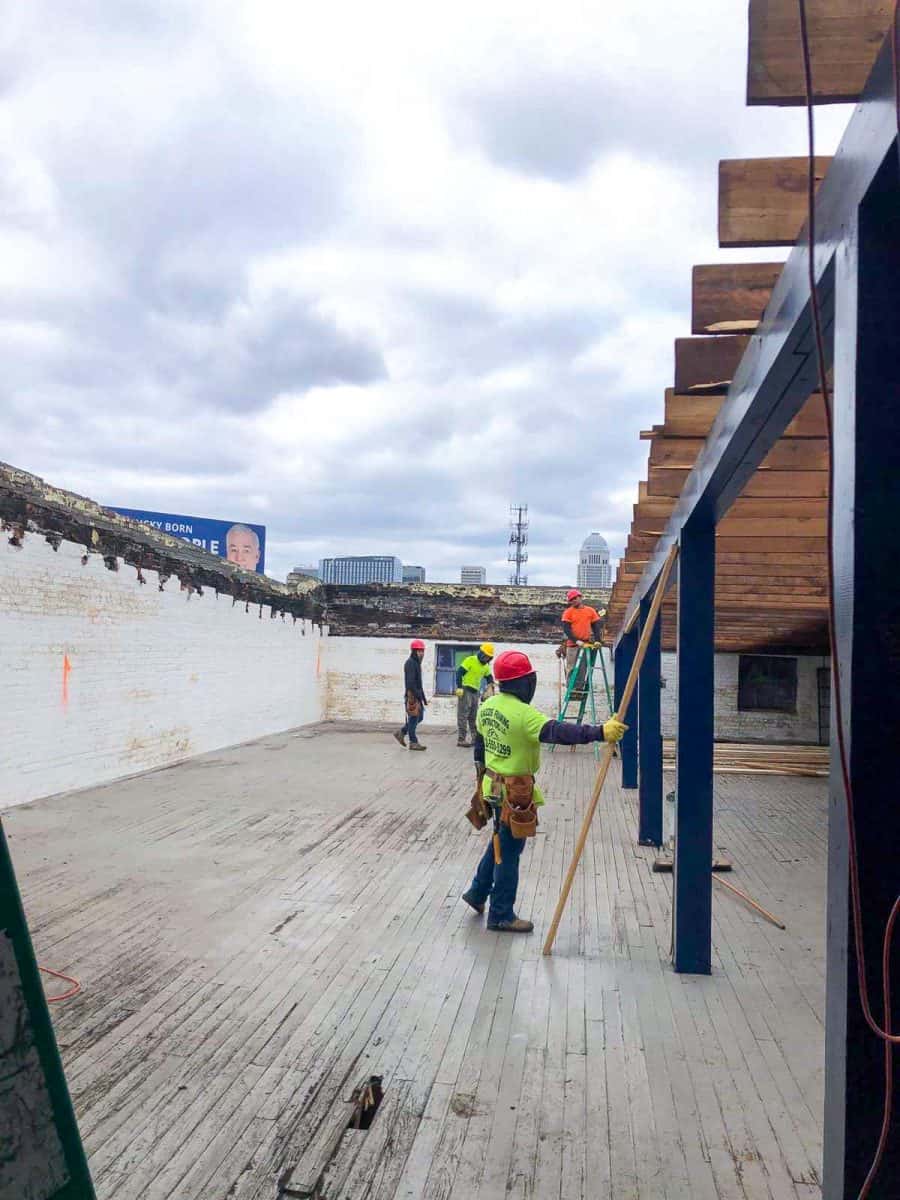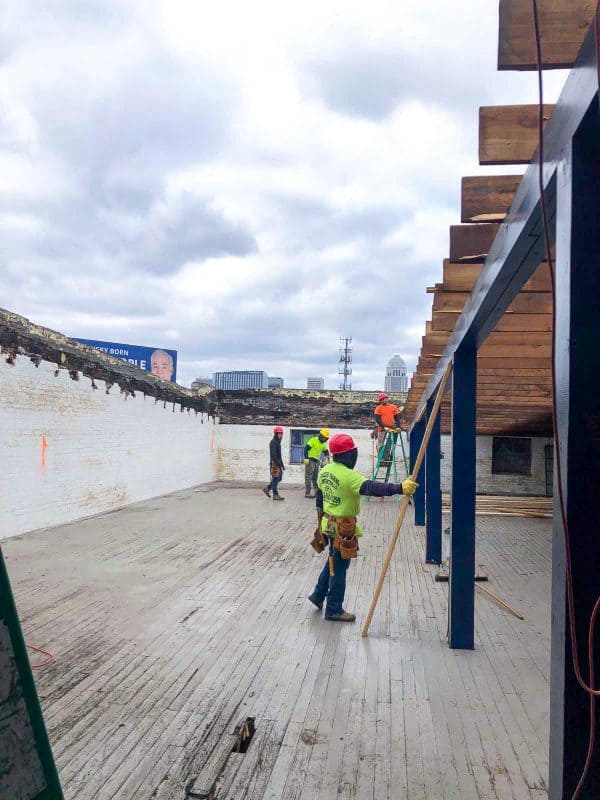 El Toro's current place of residence is only around 11,000 square feet. It goes without saying, we're tripling our office footprint. 
Our new home is set to have it all. 
Essentially, we've managed to devise a plan and take everything fantastic about our current residence and put it into our new headquarters. Perks of the new space also include MORE recreational areas, MORE breakout rooms, MORE play space for dogs, MORE room for our teams, and most importantly MORE bourbon.
A fourth floor is currently being added to the building, boasting vaulted ceilings with panoramic glass, touting views of Louisville's majestic skyline. El Toro will occupy the 3rd and 4th floors of the newly renovated building.
NuLu, Fasten Your Seatbelts
We're hoping to not only benefit ourselves but bring quite a lot of life to the area ourselves.
Between El Toro and our fellow tenants, we're looking to add foot traffic of over 400 people to the NuLu neighborhood on a day to day basis.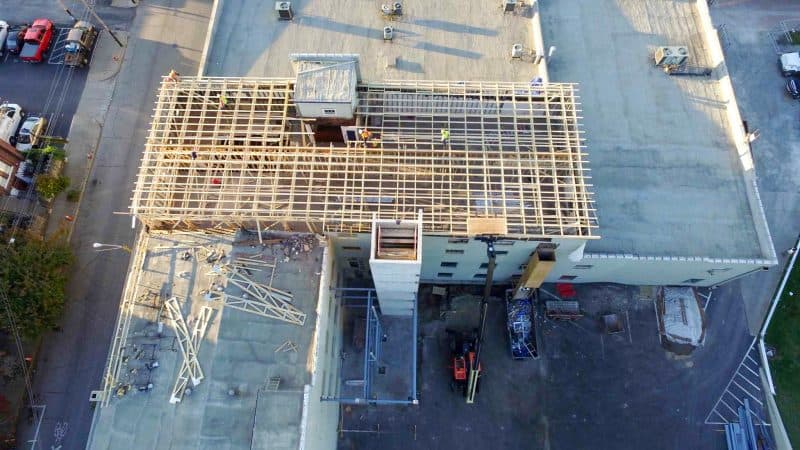 Our fellow tenants? Players like EdjAnalytics, a data analytics company, and Lodgic Everyday Community, a modern coworking space. We have another fellow tenant to thank for the project, Campisano Capital, the owner and head development company on The Gateway to NuLu project.
Nick Campisano, CEO of Campisano Capital, one of the key leads on the project had nothing but positive things to say. 
"El Toro is an ideal financial partner and anchor tenant," said Campisano. "Their reputation and local notoriety drive value and excitement to the project and greater NuLu neighborhood. Their explosive financial growth and high customer retention creates financial stability that is critical in a development of this size."
Building an Empire
Overall, this project is not only set to bring life to the neighborhood of NuLu, and it's not only promised to bring growth to Louisville. Most importantly, we're investing in Louisville as a tech hub. 
We like to break norms. Rather than Silicon Valley we like to think of the tech empire of the U.S. to be the Ohio River Valley. 
The city currently holds over 1,300 tech companies, employing over 20,000 people directly in the tech industry. 
El Toro and our fellow tenants are ecstatic for our new headquarters and are thrilled to be calling the NuLu neighborhood home. As for The Gateway to NuLu, we look forward to adding to a tech-driven, vibrant new piece to the city of Louisville.
We expect to move in the spring of 2020! Read more about the official project here.
Understanding Ad Fraud in the OTT Landscape: A Comprehensive Guide

The media landscape has undergone a significant transformation in recent years, with Over-the-Top (OTT) platforms emerging as a dominant force. As viewers increasingly shift from traditional broadcasting to OTT services, advertisers are keen to tap...

Read More