blog
Vote for El Toro's Maurice Williams in the Kentucky Derby Festival Burger Competition 
El Toro is lucky to have grill master and smoked meat expert Maurice Williams as a part of our team. If you attended our Thunder Party to celebrate the Kentucky Derby Festival's firework show, Thunder Over Louisville, you probably got a taste of Maurice's cooking.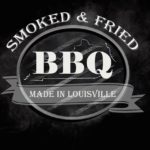 Last year Maurice competed in the Kentucky Derby Festival Burger Challenge and won with his SmoFried Cheese Stuffed Burger. The burger had a combination of feta cheese, peppers, and onions. Maurice has entered again this year with his SmoFried Cafe Burger.  
The Smofried Café Burger is served on a Toasted Pretzel Bun which has been lightly brushed with Extra Virgin Olive Oil and Kosher Salt.  The Smofried Café Burger is topped with a thick slice of Boar's Head Creamy Provolone Cheese. The burger patty is rubbed with a combination Kona Coffee and Hershey's Cocoa Powder. This creates a bold and charred beef flavor profile once the natural juices from the Ground Angus Chuck mix with the Kona / Cocoa Rub. Everything is rounded out with a Topping of Bourbon Pickled Red Onions… No sauce necessary!

The winner of the Burger Challenge will win the following:
-4 tickets to a concert at Kroger's Fest-a-Ville
-4 VIP tickets to Thunder Over Louisville
-2 tickets to BeerFest at Kroger's Fest-a-Ville
-$100 gift certificate to Kroger
-Featured inside Louisville Kroger stores, including the recipe ingredients and recipe card
-Featured samples inside Kroger's Fest-a-Ville at the Kentucky Derby Festival BeerFest, May 3, 2017.
-A grilling prize pack from the Kentucky Beef Council

See official rules and prizes on the KDF website. 
Good Luck Maurice!
Understanding Ad Fraud in the OTT Landscape: A Comprehensive Guide

The media landscape has undergone a significant transformation in recent years, with Over-the-Top (OTT) platforms emerging as a dominant force. As viewers increasingly shift from traditional broadcasting to OTT services, advertisers are keen to tap...

Read More