blog
Whiskey Row, Bourbon, and Tacos
A Part of a Growing Neighborhood
By: Jeremy Sneed
We brag a lot about our new home. After all, the bustling neighborhood of Nulu is our upcoming place of residence.
Make no mistake, however, we're still madly in love with our current home in downtown Louisville. For now, El Toro is tucked away just a block off of Louisville's famous Whiskey Row.
The buildings at the 100-block of Main Street not only give us a place to call home but hold a vital piece of Louisville's history as well.
Louisville's Whiskey Row is steeped in Louisville's most famous part of history aside from the Kentucky Derby: bourbon.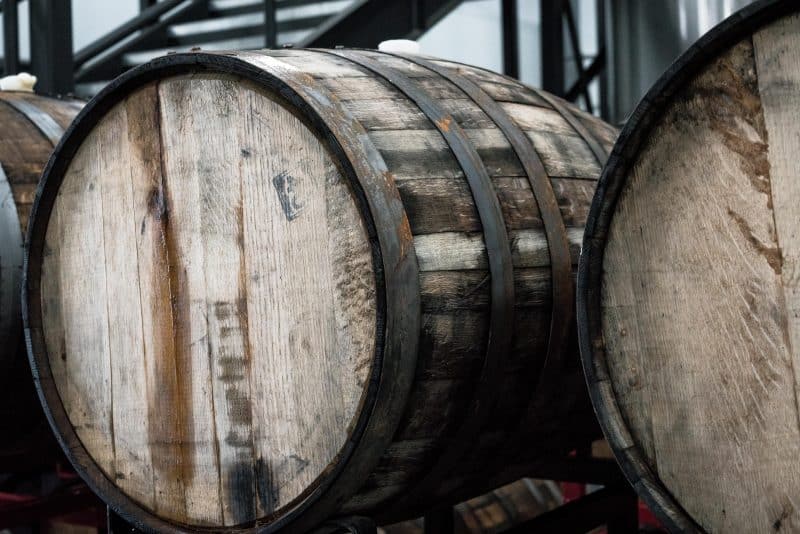 Bourbon Whiskey
First thing you need to know, the difference between bourbon and whiskey. Otherwise, you'll stick out like a sore thumb here in Louisville.
Bourbon is always whiskey, but whiskey isn't always bourbon.
What makes bourbon unique? First, bourbon must be made with at least 51% corn. Bourbon also must be produced in the United States. Most importantly, in order to be considered bourbon, it must be aged in a new white oak barrel that has been charred on the inside. This is what is noted for giving bourbon its unique reddish color and distinctive taste.
Whiskey Row
While it's recognized as Whiskey Row, make no mistake that it's ingrained specifically in bourbon. The 1850s is around the time when bourbon began. Whiskey had been a prominent creation in the region but bourbon followed shortly after. Corn was easy to grow and the taste of bourbon better matched the French Cognac that was popular in the nation at the time. 
Bourbon is said to have originated right here in the Louisville area, in a region that used to be known as Old Bourbon, now Bourbon County.
Being a major port on the Ohio River, Louisville quickly became a bourbon exporting conglomerate.
Louisville and the surrounding area were and are still historic for being the home nearly all of the world's most legendary bourbon brands. While bourbon can be produced anywhere, nearly all of it is still done right here in Kentucky.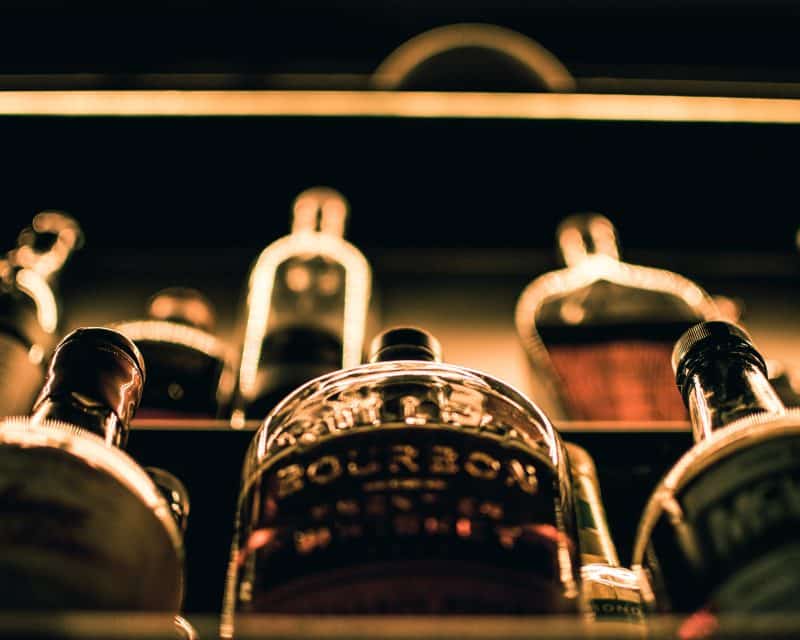 To sum it up we're the biggest distillers of bourbon, the largest distributors of bourbon, and, of course, the most infatuated admirers of bourbon. 
Bourbon is Louisville and Louisville is bourbon.
Whiskey Row was built between the years of 1850 and 1900 right as bourbon was beginning its rise in the area.
How did Whiskey Row play a role in this? Whiskey Row held a key piece of Louisville's history ..literally held it.
The buildings on Whiskey Row originally were built as storage, just for bourbon. These buildings held the city's bourbon barrels that had come from the distilleries nearby. 
Protecting an Icon
Whiskey Row was home to a lot. Though after its time as an export center for bourbon and its time as a bar center for the city, it laid vacant from the 1980s into the early 2000s.
Whiskey Row's Revivalist and Chicago School-style architecture buildings were slated to be demolished in 2011. Instead, efforts between preservationists and the city of Louisville moved to protect the buildings. 
While a fire destroyed almost all of Whiskey Row in 2015, the renowned facades are now safeguarded. The block is listed in the National Register of Historic Places.
Whiskey Row in the 21st Century
Today, Louisville's Whiskey Row is far from its start, yet not far at all. 
Through its evolution, Whiskey Row has kept its existence grounded in bourbon.
Louisville's 24 million annual visitors attribute over a million of those specifically to Whiskey Row, Louisville's Bourbon Trail, and other nearby bourbon-infused attractions.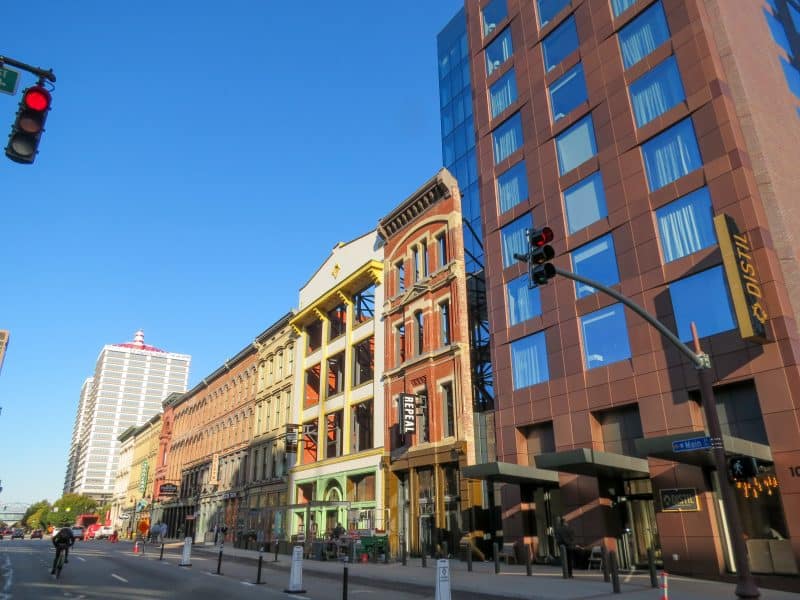 Most importantly of all, what you can find on Whiskey Row and its surrounding blocks are some of Louisville's best distilleries. Distilleries like Old Forrester, Angel's Envy, Evan Williams, Rabbit Hole, Jim Beam, Michter's, Kentucky Peerless, Heaven Hill ..just to name a few.
1st and Main
Whiskey Row may have kept to bourbon, but it's a long way from its origin as a storage facility.
Things you'll find along Whiskey Row? 
Picture things like high-end living, unique dining establishments, rooftop bars with views of the Ohio River, and more.
As of this week, Whiskey Row is saying hello to its newest resident: Hotel Distil and Moxy.
New Neighbors
We seem to have landed the best of neighbors. Hotel Distil and Moxy have not only added to the Louisville skyline but to just to our very corner as well.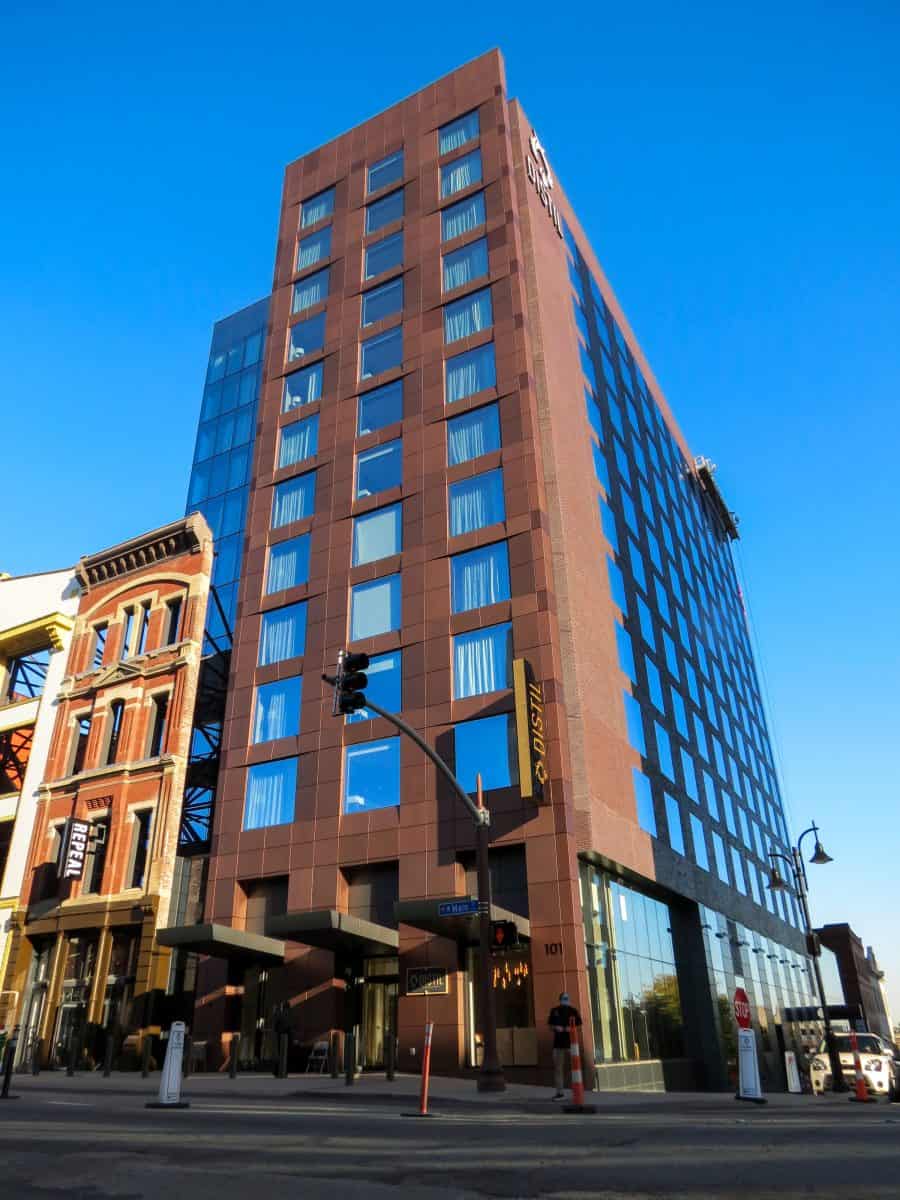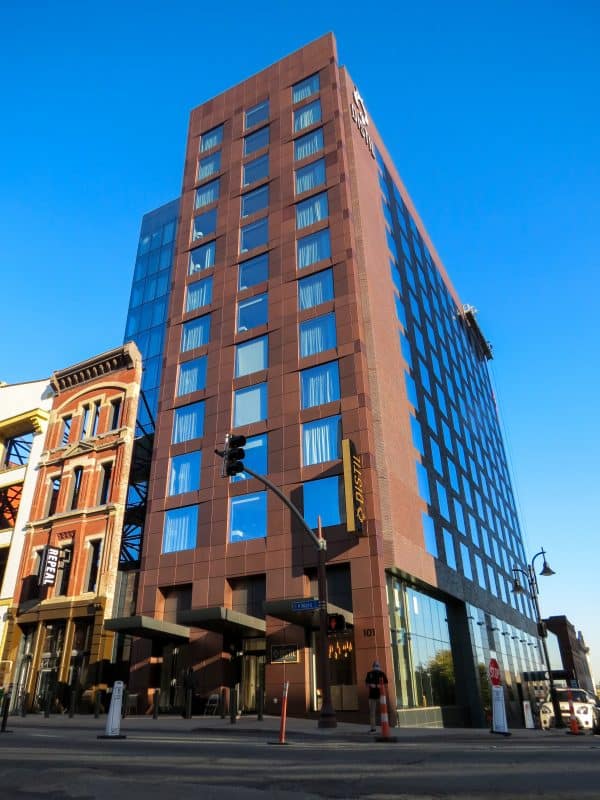 "This is the final piece to finish off this block and we're very excited to bring it to Louisville," Justin Weeks, the general manager of Moxy Louisville, said.
What was previously an abandoned lot, now towers a unique piece of the city.
Distil and Moxy is a charcoal glass and brick high-rise with an accent of a charred oak hue on its forefront. All of this together helps bring to life the bourbon that has kept Louisville as an international icon.
These hotels aren't just for the tourists, they're for the locals as well. Behind these bourbon-inspired exteriors sits extravagant experiences. Edison bulbs light up the interior of this upscale lounge. Things like bourbon designed seating and a charred-composed internal feel make this posh room feel just like home.
Weakness for Tacos
Not only is the hotel a gorgeous addition to our view here at 1st and Main, but the food has proven a weakness already. 
Here in Louisville, it's not just the bourbon we're famous for, it's the food too.
National Geographic, USA Today, and Southern Living are just a few mentions that Louisville has racked up over the past year alone. 
The latest addition to Whiskey Row followed along with Louisville tradition, adding to the already bustling food scene. Within the hotel-establishment can be found three uniquely distinguishable eating experiences.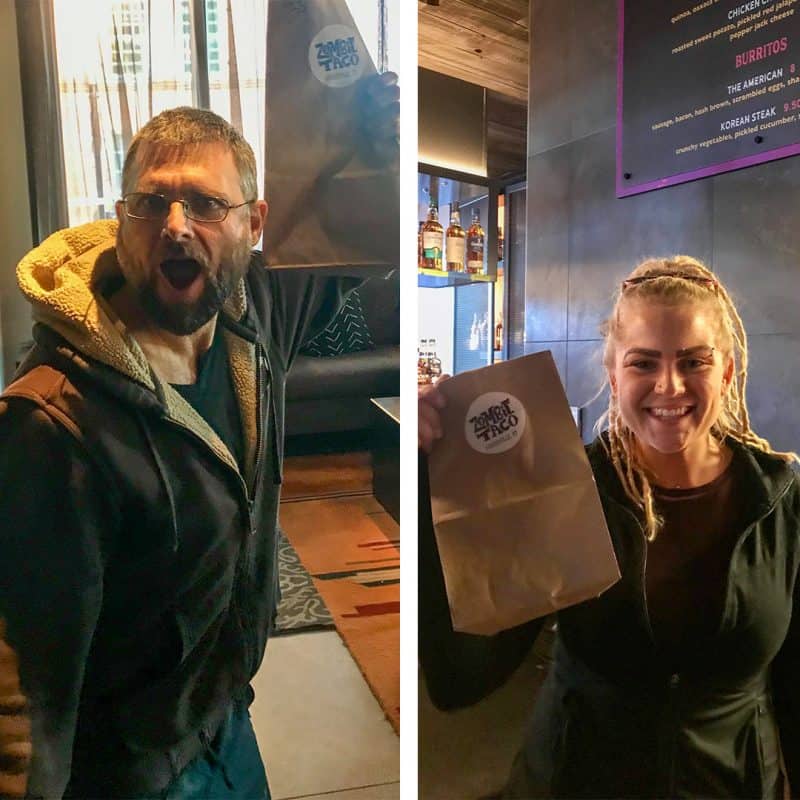 It happened fast. Before we knew it, people were fleeing out the door. El Toro cleared out, not an employee in sight, at least not in the office. 
Let us explain: when you circle to the backside of 1st and Main you now find an inviting patio area. Above the modern lounge furniture read a sign "Zombie Taco."
Zombie Taco is Louisville's first 24/7 taco joint.
Zombie Taco's soft launch this week proved to be an event just for El Toro. Tickets for free tacos were obtained by nearly all staff members. This week, our team has flooded Zombie Taco and done so multiple times. We've been able to take advantage of the latest and possibly one of the most delicious additions to the downtown food scene, all at no cost to our team. 
The Greatest Community
All in all, we want to welcome our new neighbors to the Whiskey Row area.
Here at El Toro, we're so proud to be a part of what we believe to be the greatest community in America. Now, our bourbon life is even more embedded in Louisville's downtown district. 
These renovations have brought life back to our famous Whiskey Row.
We're grateful for more bourbon and food infused greatness in our city!
It's not just the bourbon and the food though, but yes quite a lot of it really is the bourbon and the food. Know that Louisville is also embedded in embracing a life of community and friendship, all while having a good time.
Understanding Ad Fraud in the OTT Landscape: A Comprehensive Guide

The media landscape has undergone a significant transformation in recent years, with Over-the-Top (OTT) platforms emerging as a dominant force. As viewers increasingly shift from traditional broadcasting to OTT services, advertisers are keen to tap...

Read More