blog
4 Hyper-Targeted Strategies For The January Fitness Spike
It's the most exciting time of the year - for the fitness industry. Every year resolutions are made with fitness, losing weight, and eating better ranking at the top of the list. The new year gym rush is evident, as 12% of all gym sign-ups occur in January, while the rest of the year accounts for an average of 8.3% of sign-ups. Spikes in sales are also experienced by fitness retailers selling apparel, footwear, wearable technology, and sporting/gym equipment. Last year, Dick's Sporting Goods had a 28.3% increase in net sales, with sporting/gym equipment bringing in $5.4 million and apparel and footwear bringing a combined $6.7 million. 
This upcoming year, sports apparel and equipment in the U.S. will touch a combined revenue of $26.1 billion. Sporting apparel will lead the market as the adoption of smart sportswear, such as Apple Watches, is on the steady rise. At the same time, the top three sports equipment markets will be exercise, outdoor, and winter sports.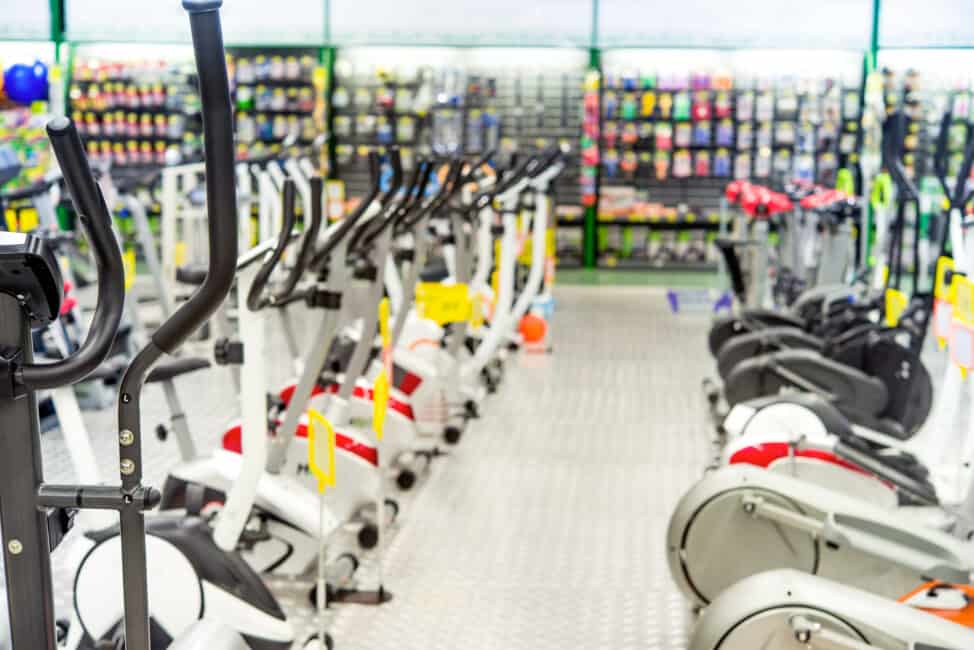 Fitness Trends And Fierce Competition
Trends are known to influence and, in some instances, even dominate industries. CNBC Posts recently announced the top 2023 five fitness trends: virtual reality workouts, wearable technology, group fitness classes, personalized workouts, and at-home workouts. Along with surging trends, the fitness industry is extremely competitive right now. Large, all-inclusive gyms are competing against smaller boutique gyms. But, with the recent pandemic and the shift to at-home workouts, there's new growing competition: online and digital fitness platforms. 
From large to small gyms and fitness retailers, this year brings many opportunities for growth—especially when working with El Toro, the leader in mobile location sciences. Let's look at how you can leverage fitness trends and stomp out the stiff competition when running with the bull. 
Deliver Ads Using Location Data
With El Toro's patented Venue Replay technology, you can access more than 9,000+ custom geoframes around Sporting Goods and Apparel stores in all 50 states. With this network of location data, you can identify, segment, and market populations of individuals seen in your locations, competitors' locations, or other points of interest up to six months in the past. From there, you can apply customizable filters to the dataset to reach niche audiences and utilize El Toro's patented IP Targeting technology to deliver personalized digital ads at the household level. 
Best Strategies Using Hyper-Targeted Advertising 
El Toro's ad tech solutions can be tailored to answer specific questions, generate audiences most likely to convert, and hyper-target niche audiences of your choosing. Let's look at four strategies El Toro clients have used in successful marketing campaigns. 
Competitor Conquest

- Reach individuals visiting or shopping at competing locations with digital advertisements about your location's benefits, success stories, prices, and/or deals. Beat competitors by ensuring potential customers know and remember your brand, products, and/or services when they're ready to make a purchase.

Advertise Products and Services - New Year's fitness resolutions coincide with increased sales for fitness apparel, sporting/gym equipment, meal prep subscriptions, supplements, and wearable technology. Reach individuals at locations of interest, such as gyms, with digital advertisements about your products and services.
Lapsed Customer Acquisition - Engage and convert previous customers that used to purchase or interact with your brand. Reach your CRM list with digital advertisements about the benefits, prices, and/or deals of your gym membership or group fitness classes.
Advertise Athletic Events - Reach active individuals seen at locations of interest such as gyms, fitness retailers, and previous athletic events with digital advertisements about signing up for your brand's athletic event, such as a 5K race.
The Cherry On Top
Our ad tech solutions deliver real results, and we can prove it at no extra charge. With the El Toro Matchback Analysis, calculating Return On Advertising Spend (ROAS) is simple as we identify one-to-one conversions with unparalleled granularity.
Run with the bull to make sure you check off your New Year's resolutions! Reach out to our team today.