ACCESS, CONFIRMATION AND DELETION REQUEST FORM FOR CALIFORNIA, COLORADO, CONNECTICUT, AND VIRGINIA RESIDENTS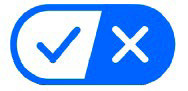 ACCESS, CONFIRMATION AND DELETION REQUEST FORM FOR CALIFORNIA, COLORADO, CONNECTICUT, AND VIRGINIA RESIDENTS
Our complete Privacy Policy can be found here, and our Your Privacy Choices Addendum can be found here, which includes full details on California, Colorado, Connecticut, and Virginia residents' rights under each respective state privacy law, and how to exercise those rights.  
If you are a California, Colorado, Connecticut, or Virginia resident, you have the right to request that we disclose which categories of your personal information we collect, use, sell, or share, and/or request the specific pieces of personal information that we have collected from you. 
You also have the right to request that we delete the personal information we have collected directly from you and/or confirm whether or not we are using your personal information.
To submit an access or deletion request, please complete the form below.  The information you supply on this form will only be used to process your request.
"*" indicates required fields
After receiving your request, we may need to verify your identity by requesting certain information from you.

Please note: EL TORO may sometimes act as a "business" and sometimes as a "service provider" under state privacy laws. The rights described in this document only apply when we are acting as a "business." When we act only as a "service provider" to our clients (for instance, if they provide information to us for analytics, processing, or other data management services), any consumer requests for access to or deletion of data must be made through that client, and we will forward any such requests to a named client, as feasible.

In addition, "deletion" rights may only apply to information that we have collected "from" consumers – which does not apply to much of the information in our databases. For more robust suppression of your personal information, please see our DO NOT SELL OR SHARE MY PERSONAL INFORMATION / OPT OUT REQUEST FORM here.