blog
Campaigning to Bots: Fraud Runs Rampant in Online Political Ads
By Estefan Albiero
This week the Kentucky Democratic Primary will take place, in the first election cycle where online advertising fraud has become a public topic. The effectiveness of ad campaigns within Kentucky will be a major deciding factor in the vote. But how many of Bernie and Hilary's online campaigning dollars were wasted on fraudulent bot traffic? The number could be extremely high.
Bots run rampant on advertisements all across the web, and most recently ad fraud security firm White Ops has reported that current political advertisements attract extremely high amounts of fraudulent activity. The nature of political ads makes them an easy target because of the way that advertisers target specific demographics, using things like cookies and first-party data. Bots attach themselves to these demographic profiles anonymously, corrupting data collected on the number of ad impressions and clicks-throughs. Higher CPM's that political advertisers usually pay for demographic-targeted ads create high incentives for bots to run rampant amongst these campaigns.
Traditional, cookie-based digital ad campaigns for politicians are becoming increasingly less effective. Turning back to the "tried-and-true" old school advertising methods is their response. Now is the time for DC spenders to take full advantage of the digital market at a time when competitors are drifting away and pulling back on digital campaign efforts.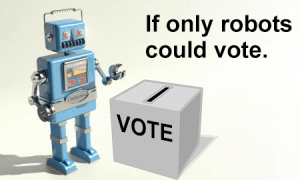 What can political marketers do to overcome ad fraud? It's simple- run your next campaign through El Toro. El Toro's patent-pending IP targeted advertising makes sure political ads are going to real people in real households, just like TV and direct mail. Using data that campaigners already use for direct mail, we are able to place ads in the targeted households with at least 95% certainty. But that's not all. All of this is done without cookies or first-party profiles. This means NO bots. NO fraudsters. NO lost campaign dollars.
Get ahead of the competition. Run your next political ad campaign with El Toro IP targeting.
Understanding Ad Fraud in the OTT Landscape: A Comprehensive Guide

The media landscape has undergone a significant transformation in recent years, with Over-the-Top (OTT) platforms emerging as a dominant force. As viewers increasingly shift from traditional broadcasting to OTT services, advertisers are keen to tap...

Read More