blog
Why El Toro Chooses An Open Office Space
El Toro has been featured time and time again as having one of the coolest office spaces in Louisville. To us, it's no surprise, given that's what the office was designed to be-- open, collaborative, and fun.
Newcomers are impressed by the motorcycles, sports team regalia, bourbon, and our open workspace in which employees work at long, joint tables. However, there's been plenty of hate lobbed at collaborative workspaces like El Toro's. Critics argue it's hard to focus in them, creating a less productive workforce, and that open spaces are a way to micromanage employees. At El Toro, the collaborative workspace simply means accessibility. To understand the value of it, you have to look at the whole picture of the company.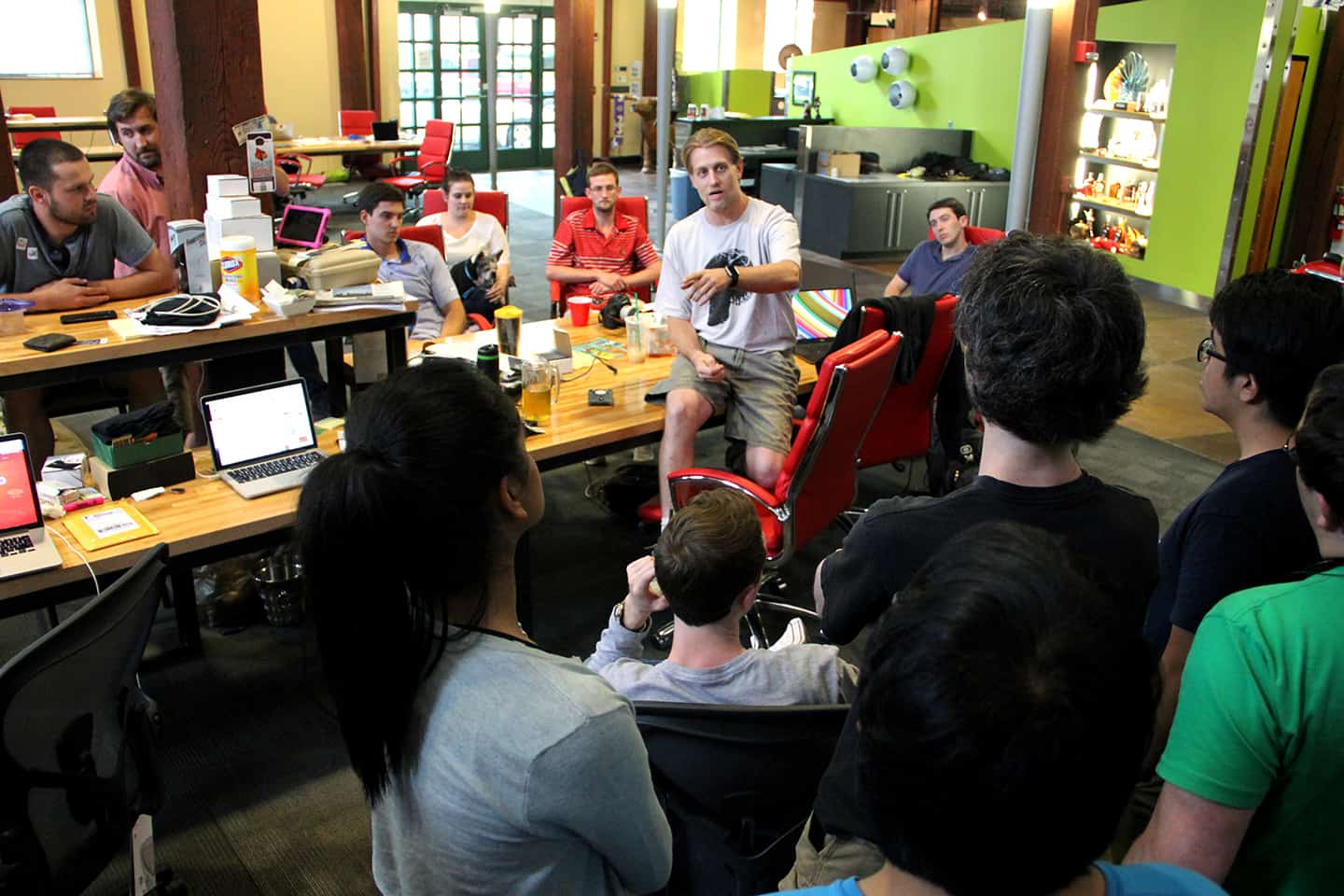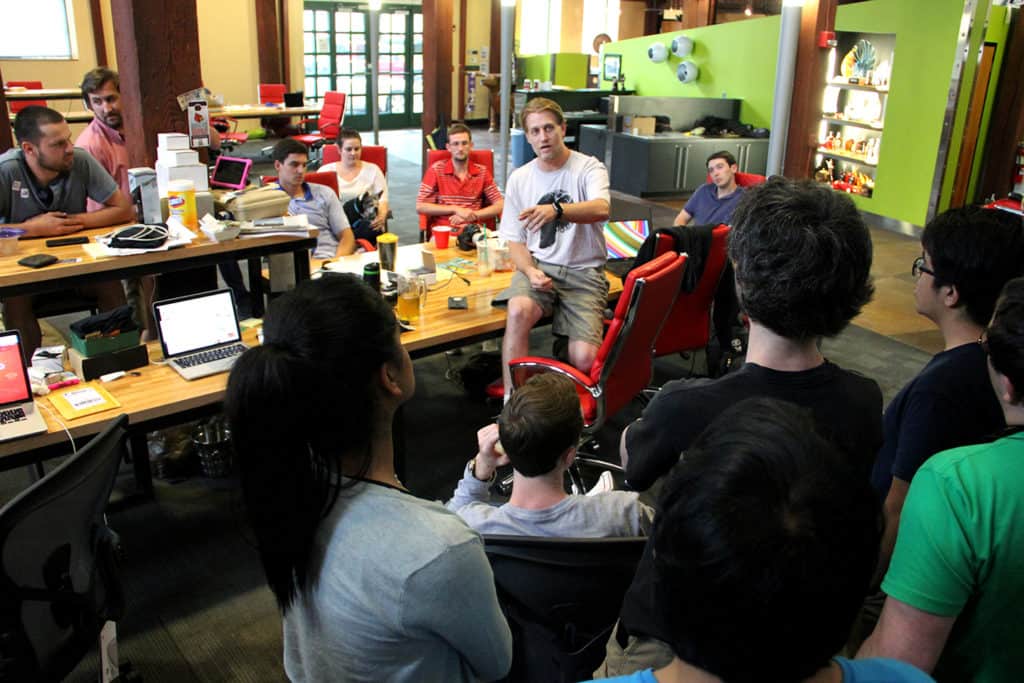 El Toro was founded in 2013 out of a basement. Four individuals, Dan, Sean, Ben, and David, sat around a table and had nearly zero advertising experience. With decades of experience between the four of them in the domaining, automation, and data protection industries, they were no foreigners to the Internet and understood its inner workings intimately. However, advertising is riddled by minutiae. To overcome the challenges that arose, they worked together as a team to build the company to what it is today.
As El Toro grows, many new hires provide value with certain intangibles and transferable skills that originated outside the advertising and marketing world-- a sharp sales skillset, an in-depth understanding of network security, or simply an insatiable entrepreneurial spirit.
For those that are new to IP targeting, the learning curve can be somewhat steep. It's a rethinking of the well-known programmatic business. New hires all go through the learning curve as they're expected to become subject-matter experts on El Toro's suite of IP targeting tools and campaign strategizing. The best way to enable learning, while building teamwork and community, is to break down the walls and make current subject-matter experts accessible. This fosters a culture of mentorship and accountability.
It's common to see founding partners with interns sitting by their sides, account managers conversing with operations agents, and human resources members working in the development rooms. This exact model of friendship, family, and mentorship permeates the culture-- we like being around one another. At its core, to mentor effectively, there must be a bond between the two individuals and they must mesh with the rest of the team. That's why at the bottom of El Toro's job descriptions it says, "If you are corporate, unimaginative, or just a stick in the mud forget everything you just saw, this job is not for you."
Being a tech company in an ever-evolving industry full of unique challenges to overcome is certainly not easy. As the common proverb goes, "If you want to go fast, go alone. If you want to go far, go together." At El Toro, that has been the model since day one.
Understanding Ad Fraud in the OTT Landscape: A Comprehensive Guide

The media landscape has undergone a significant transformation in recent years, with Over-the-Top (OTT) platforms emerging as a dominant force. As viewers increasingly shift from traditional broadcasting to OTT services, advertisers are keen to tap...

Read More