blog
Top 10 Digital Marketing Tips for A Successful Political Campaign
Political Digital Marketing Tips
What a fun year it's going to be for politicians, am I right? I hope you caught that sarcasm. It's safe to say, anyone running for office is going to have a battle until the very end. Whether you're running for local office, state office, or federal office, here are the 10 political digital marketing tips and strategies for a successful political campaign.
1. Get to know your voters and audience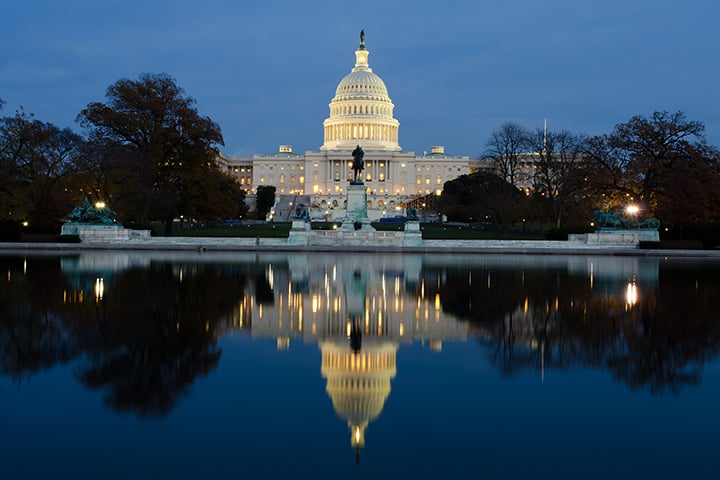 First things first, you have to know your base better than anyone else. What is it that constituents want? What are they feeling? Before crafting an effective message, you need to understand the pain points in the community and work backward from there. Understand what your audience is feeling, why they feel that way, and craft a campaign focused on solving those issues.
2. Identify online niches
The Internet reigns king as a source of knowledge. Once you understand who your voter is, craft a message relevant to their lives and issues. Much like politicians used to shake hands with their voters at the local bar or place of worship, you'll need to do the same online. Learn the web behavior of your audience. What do they search in Google? What websites do they visit? Build a Search Engine Marketing campaign (SEM) around those keywords.
3. Have an effective message

"Hope", "Change", "Make America Great Again". Love them or hate them, the Barack Obama and Donald Trump campaigns were some of the most effective political messages in years. Define why you're running for office and stick to that message through and through. Make that message the pillar of your online marketing strategy.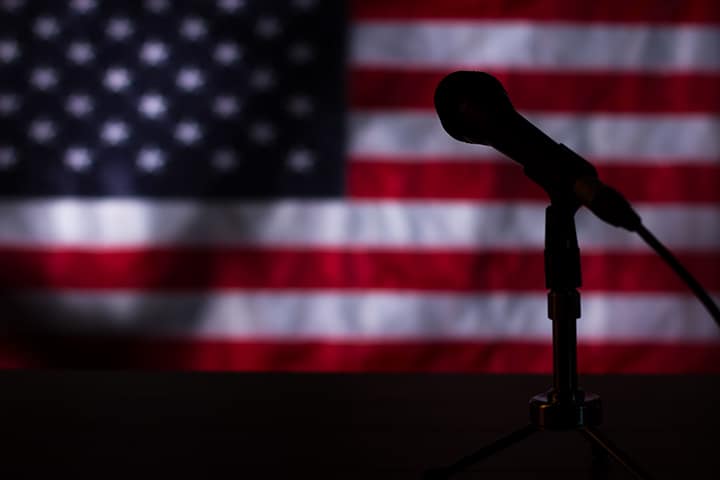 4. Have a clear and recognizable brand
Building on point number three, your brand is just as important. A logo, color scheme, branding rules, and guidelines are all needed for a successful campaign. Bernie Sander's campaign during the Democratic primaries was effective because of the "Bernie Brand". His advertisements, website, and merchandise, all stuck to the Bernie Brand guidelines and it worked tremendously.
5. Have digital ads that stand out
Now, when we're talking political digital marketing tips, we have to talk about ads. Content is critical when establishing an online presence. Even more crucial, however, is making them stand out. Social media ads need to be well designed and eye-catching. Digital banner ads, on the other hand, need to stand out from the page they're presented on. Make sure each ad follows your brand guidelines and doesn't undermine the brand to get in front of someone. If you need tips on designing ads, check out El Toro's Creative Spec Guide.
6. Have a well-designed and effective website
This is a no-brainer. You have to have an eye-catching website with a great user experience. With so many amazing site builders like WordPress, Wix, or SquareSpace, it's easy to have a gorgeous online base in a few simple clicks.
7. Reach your audience through digital media
There shouldn't be a need to preach on the effectiveness of using Twitter as a politician these days. Having great content, however, doesn't just stop at your Twitter handle. Writing blog posts about the campaign, your ideas and your life, are all massively important in building rapport with the voters.
8. Learn about your political rival's online strategy
Like the back of your hand, you have to know what your rival is offering and why you're the better candidate for the job. They might have ideas, but tell the voters why you have solutions. Always be three steps ahead of your political opponent. Find ways to own the digital presence in your community by purchasing the domains of your opponent's message, boost SEO (search engine optimization) rankings, and use more accurate digital targeting.
9. Know how clean your data is and use it well
Data, data, data. Presidential elections used data extensively in 2016, but questions arose after the fact whether the Clinton campaign used poor data or simply used good data improperly. To win big this year, and forever afterwards, fresh data and proper use of it will get you there. With voter databases now widely available, you can buy great data lists of your audience. Focus specifically on those voters who turn out often. Those are the ones who will get you to office. Make sure your message is in front of them both online and in-person.
10. Use the right digital marketing tools
Of all the political digital marketing tips discussed so far, this could be the most influential. Social Media, Search Engine pay-per-click links, and SEO. All of these are very important when running for office or launching any form of omnichannel digital campaign. But, when it comes to bridging voter data into voter turnout, nobody does it better than El Toro's political IP Targeting. By taking that physical address on the voter list, El Toro's patented algorithm turns that into the IP address, allowing you to serve digital banner ads into that home network. Bringing your message directly into a home digitally has never been easier than with El Toro. Another huge benefit of IP Targeting is cutting out the fraudulent traffic and inaccurate serving one finds when serving with cookie-oriented digital platforms, saving you money and impressions. El Toro's patented IP targeting solution has been used in over 900 political campaigns to date, and will more than likely double this coming year.
As the political season begins and you start putting together your digital strategy, be sure to follow these 10 political digital marketing tips, and may the best candidate win!
Contact us today to start your campaign.
Understanding Ad Fraud in the OTT Landscape: A Comprehensive Guide

The media landscape has undergone a significant transformation in recent years, with Over-the-Top (OTT) platforms emerging as a dominant force. As viewers increasingly shift from traditional broadcasting to OTT services, advertisers are keen to tap...

Read More