blog
How To Build Advertising Resonance And Prevent Creative Fatigue
Does your brand resonate with customers?
When marketers think about resonance, they do it through the lenses of brand resonance. Brand resonance refers to how a customer thinks and feels about your product or service. With exceptional brand resonance, customers easily evoke your brand during the decision-making and purchasing states.
Having a strong brand involves building the right experiences around your brand, so customers have specific and positive thoughts, feelings, and beliefs about it. You only need four building blocks to construct a strong brand resonance.
Kevin Keller's Brand Pyramid
Build brand identity - who are you?

Build brand meaning - what are you?

Earn positive brand reactions - what about you?

Expand brand relationships - what about you and me?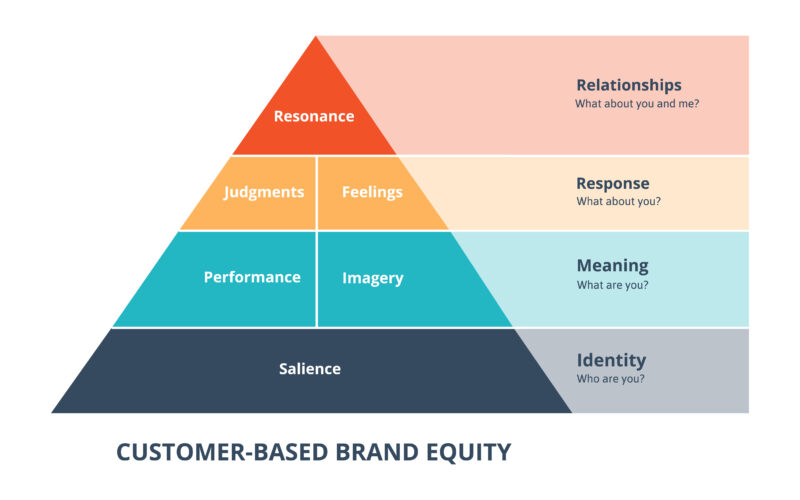 Don't spread creative fatigue
How does this impact execution of ads on the El Toro platform? As brands progress from building a brand identity to building brand meaning, the impressions and frequency of a creative are important to consider. 
The frequency of a creative is crucial as it exposes customers to a message, product, or service. Repeat exposure builds brand meaning, which leads to customers forming reactions to your brand. Frequency is essential to driving consumers to convert. The amount of impressions is also key for strong brand resonance as it represents how many people see your creative(s). The higher the number of impressions, the higher engagement and reach a brand has. 
With low frequency and too many versions of a creative with low impressions, few people see and engage with your creative(s), resulting in weak brand resonance. The same can be said for high frequency and too few creatives with high impressions, as it can create creative fatigue. 
Creative fatigue occurs when an audience is served the same creative too many times, resulting in low engagement and high cost per result. Finding that perfect medium is essential for optimizing ad spending budgets and building strong brand resonance, but how can you achieve that?
El Toro can cure your creative fatigue
With the El Toro team, we work to monitor creative optimization and creative fatigue. When we detect low-performance rates from a creative, El Toro identifies the cause and personally reaches out to you with data-backed solutions. With our years of experience, we found the most common solution to fix creative fatigue is simple: add additional creatives to the serving mix. This ensures the same creatives aren't being overserved to the same audience, creating the perfect mix. The possibilities with El Toro are endless. Ensuring precision and effectiveness in every client's campaign has always been at the forefront of El Toro's patented advertising technology. 
To learn more about how El Toro's revolutionary and patented advertising technology can cure your creative fatigue, reach out to our team today or visit our website.
Understanding Ad Fraud in the OTT Landscape: A Comprehensive Guide

The media landscape has undergone a significant transformation in recent years, with Over-the-Top (OTT) platforms emerging as a dominant force. As viewers increasingly shift from traditional broadcasting to OTT services, advertisers are keen to tap...

Read More