AD TECH
ad·tech (noun): advertising technology; all technologies, softwares and services used for delivering, controlling and targeting online ads.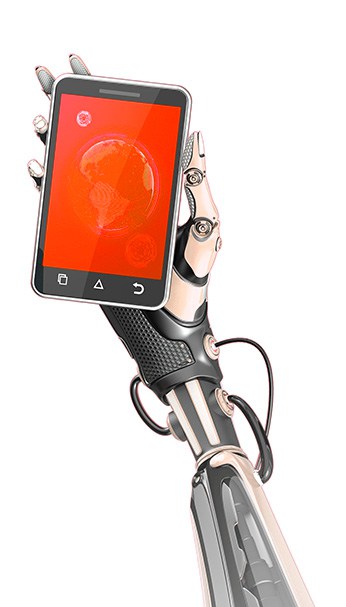 Targeted digital advertising that really works
(And that's no bull)
El Toro brings the location-specific accuracy of direct mail to digital advertising. Through our patent-pending technology we target digital ads to your customer by matching their IP address with their physical address, bringing a wide variety of banner and display ads to the sites the targeted customer visits on the Internet.
Specifically, El Toro offers:
Targeting without having to use cookies, census blocks or geo-location tools.
Flexibility to add conversion pixels and remarketing pixels.
Automatic blocking of adult and low quality spam sites.
IP Targeted video advertising.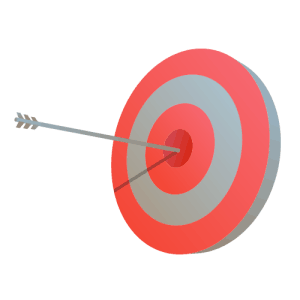 IP Targeting
We match postal addresses to IPs with surgical precision so advertisers can serve targeted digital display and video ads to individual houses or buildings using the IP as the entry point.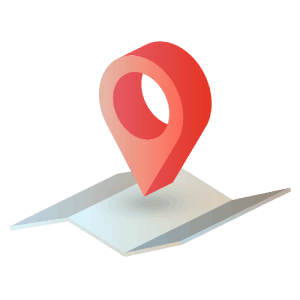 Mobile Out of Home
Buy the audience you specify, deliver your campaign to them on out-of-home (OOH) screens and their mobile device, and measure the impact of your ad campaign.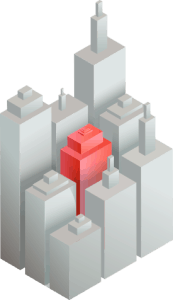 Captive Audience
Serve targeted digital ads to entire college campuses, hotels, trade shows, conventions and other venues where masses gather via the locations' IP addresses.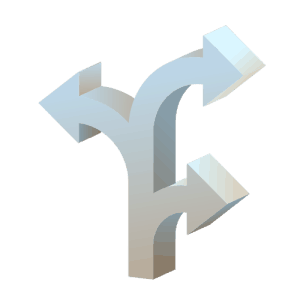 Reverse Append
We can take an unknown site visitor's IP address and map it back to their physical address so advertisers can send a direct mail piece.
New Movers
Target people who are moving or have just moved into their new home in almost real time. Our system refreshes twice daily and connects advertisers to consumers in hours, not weeks.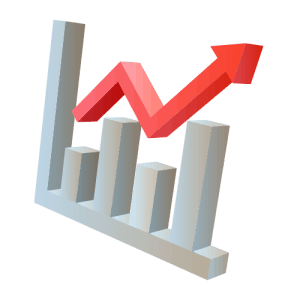 Match Back Analysis
We can provide a tangible and accurate ROI by cross-referencing the target list with sales records – all without the use of UTM codes, conversion pixels, retargeting, or call tracking.
IP Targeting
COOKIELESS DIGITAL ADVERTISING
IP Targeting takes the traditional direct mail strategy and delivers a message in the form of banner or video ads on websites online.
HOW IT WORKS
IP Targeting does not use cookies, and that is a revolutionary in the digital advertising world. Our patent pending IP algorithm determines the IP address based on the physical address, which is then used for precise digital ad targeting at the IP/router level. This type of targeting is beneficial for advertisers because it incorporates offline data; i.e., registered voter lists, customer databases, modeled data, and direct mail data.
LAUNCH A CAMPAIGN IN 3 EASY STEPS:
1. You provide a list of names, addresses and zip codes, and we run it through our IP mapping system and provide a match rate (typically around 50% of list size).
2. Locate the house IPs, anonymize them to create a privacy shield.
3. Serve display or video banner ads online, using the modem/router/IP address as the entry point.
Captive Audience
YOUR DIRECT CHANNEL TO CHOSEN VENUES
Captive Audience is based on the IP mapping technology we use for IP Targeting, but targets venues, not households.
HOW IT WORKS
Captive Audience starts by advertisers selecting locations where target populations gather, places like: college campuses, hotels, trade shows, conventions, airports and military bases. Then we map the IP addresses of these locations and serve targeted digital ads on websites prospects visit while at the chosen venue. We do this by analyzing billions of pieces of data (transit, transactional, and offline data) through our IP algorithm, which determines the IP addresses.
EL TORO ADVANTAGE
Captive Audience works because we have heuristic information on the prospects based on their location. The applications for Captive Audience are endless, and advertisers have developed new ways to use it for a broad range of audiences and industries.
EXAMPLES
Advertising concerts or events to students on a college campus, or targeting Starbucks WI-Fi cafés and offering customers "in-store" discounts on a bag of coffee beans are just a few examples of Captive Audience.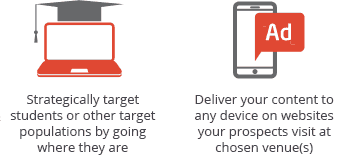 New Movers
TARGET PEOPLE AS THEY MOVE
Digital New Movers™ allows you to target people who are moving or have just moved into their new home with online banner and video ads, in almost real time on their laptop, smartphone, and tablet devices.
HOW IT WORKS
Digital New Movers™ is offered on a 6 month and 12 month subscription basis. All that you have to do is select which ZIP codes you want to target, enter monthly impressions, upload the creatives and decide if you want to target Pre-Movers, Escrow, and/or Post-Movers. The rest is programmatic.
EL TORO ADVANTAGE
Digital New Movers™ updates twice daily and connects advertisers to consumers in hours instead of weeks. Digital New Movers™ is also programmatic, allowing you to sit back and target new movers the second the information becomes available.
Out of Home
AUDIENCE-ADDRESSABLE ADVERTISING
El Toro Out of Home (OOH) combines accurate ad targeting with direct-measured attribution in ways never before possible.
HOW IT WORKS
El Toro's audience-addressable advertising technology delivers ads based on the consumer's actual attributes rather than using content or location as a proxy. Our backend mobile data systems anonymously maps consumers' mobile phones back to their households so that we can attach extensive of offline data to their phone ID. Based on this knowledge we can deliver audience-addressable ads to their mobile phone or out-of-home screens through our ad inventory partner networks whenever the phone pops up on our radar.
The same mobile data system which allows for us to accurately associate household- and individual- level attributes to mobile devices also allows us to accurately measure which one of those devices show up in Points of Interest, such as a retail store.
EL TORO ADVANTAGE
Mobile is at the epicenter of changes in the advertising industry. Until now, companies offering out-of-home advertising haven't been able to deliver the audience targeting and measurement capabilities of other digital channels. El Toro's Out of Home network leverages new mobile technologies to measure audience, serve ads and report performance in real time.
Most of our Out of Home partners support full-motion video presented in full-screen or dominant screen positions. We cover a range of out-of-home environments including in- room hotel TV ad inserts; mobile, tablet, notebook screens; and traditional public-space digital signage screens. Because most of our screens are not consumer-controlled we deliver nearly 100% viewability with no bots.
Reverse Append IP Targeting
A BREAKTHROUGH IN DIRECT MARKETING
El Toro's newest innovation in digital ad technology is the "reverse append" (currently in pre-launch). Reverse append is essentially IP Targeting backwards.
HOW IT WORKS
We take anonymous site visitors' IP addresses, run them through our "reverse append" algorithm, and determine their physical home or office address. So in this case, we take the unknown site visitor IP address, find their physical address, and now the advertiser can send them targeted direct mail pieces.
EL TORO ADVANTAGE
Most other digital products can only retarget with cookies and online, we take the digital footprint created by visitors and allow our partners to turn it into a physical mail piece, brochure, white paper, or catalog.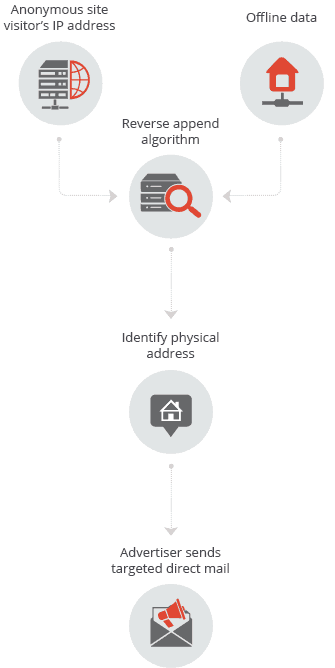 Match Back Analysis
ROI MADE EASY
Measuring efficacy is simplified and doesn't require tracking codes, cookies, call tracking, conversion pixels, etc. Our match-back analysis is available for our house-to-house IP Targeting and provides a real ROI calculation to customers.
HOW IT WORKS
To conduct a match-back, clients provide a list of sales that occurred during the campaign period, we match it against the target list, and then we provide a list of sales that were a direct result of our IP Targeting campaign.
EL TORO ADVANTAGE
Being able to prove ROI is huge differentiator for the El Toro system, compared to most contemporary online marketing tools.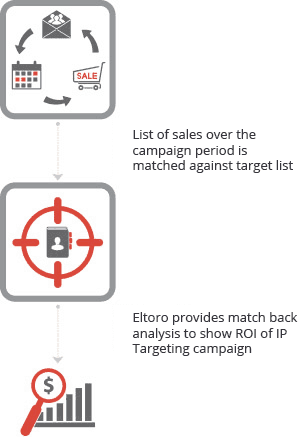 Get answers to our most common questions