AD TECH
ad·tech (noun): advertising technology; all technologies, softwares and services used for delivering, controlling and targeting online ads.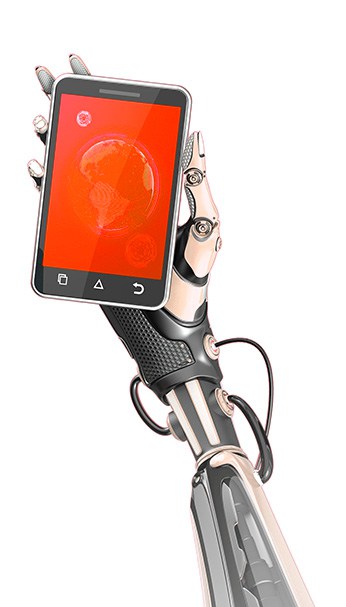 Targeted digital advertising that really works
(And that's no bull)
El Toro brings the location-specific accuracy of direct mail to digital advertising. Through our patent-pending technology we target digital ads to your customer by matching their IP address with their physical address, bringing a wide variety of banner and display ads to the sites the targeted customer visits on the Internet.
Specifically, El Toro offers:
Targeting without having to use cookies, census blocks or geo-location tools.
Flexibility to add conversion pixels and remarketing pixels.
Automatic blocking of adult and low quality spam sites.
IP Targeted video advertising.
HOW WE MEASURE OUR RESULTS: ROI MADE EASY
HOW IT WORKS
Measuring efficacy is simplified and doesn't require tracking codes, cookies, call tracking, conversion pixels, etc. Our MatchBack Analysis is available for our house-to-house IP Targeting and provides real ROI calculation to customers. To conduct a MatchBack, clients provide a list of sales that occurred during the campaign period, we match it against the target list, and then we provide a list of sales that were a direct result of our IP Targeting campaign.
EL TORO ADVANTAGE
Being able to prove ROI is huge differentiator for the El Toro system. Unlike other online marketing tools, the El Toro MatchBack is done without the use of UTM codes, conversion pixels, retargeting, or call tracking. We use your real list of sales and compare it to the targeted list to show real ROI!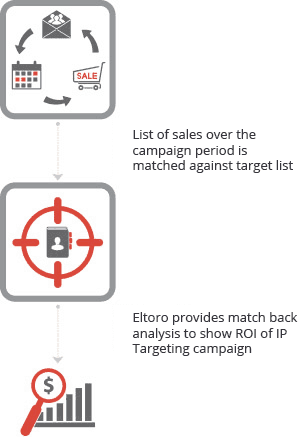 Get answers to our most common questions