blog
Optimizing Your Ad Campaigns
Optimizing Your Ad Campaign
By: Jeremy Sneed
What Does That Really Mean?
Advertising optimization is the concept of giving your ads a much greater impact. You're serving impressions with your ad campaign, but how can you make them have a greater influence over your target audience?
Our ad tech and ad targeting are built on precision. Creating a worthwhile ad campaign, on the other hand, is a form of art rather than an exact science. There's some trial and error in executing a solid ad campaign. Even more importantly, there's learning from what you're doing and improving as you go. 
The vital metric we're striving to improve on when it comes to digital advertising is the return on investment. It should go without saying, the main goal should be to spend advertising budgets as efficiently as possible. 
At El Toro, we've got the targeting and delivery down to perfection. From there, advertising optimization is what drives a campaign to its best potential.
Advertising Optimization and the El Toro Portal
The first thing you need to know in regards to advertising optimization is that advertising through El Toro means access to our personal ad serving portal. 
Our ad serving portal allows our clients to build out and personally customize all of the aspects of their ad campaigns. The El Toro ad portal is our way of enabling clients to create and execute their most ideal ad campaign, all to their personal preferences.
Within the portal, there is opportunity for endless levels of optimization. The ability to create multiple campaigns with ease allows our clients to make their campaigns as optimized they possibly can.
Once you're advertising with El Toro and in the El Toro ad portal, you're already halfway to your goal. The main keys to advertising optimization at this point are some customizations from proven statistics, a hint of trial and error, and a dash of campaign enhancements. 
The Statistics
Proper ad sizing
The first thing that applies when it comes to advertising optimization is ensuring proper ad sizing.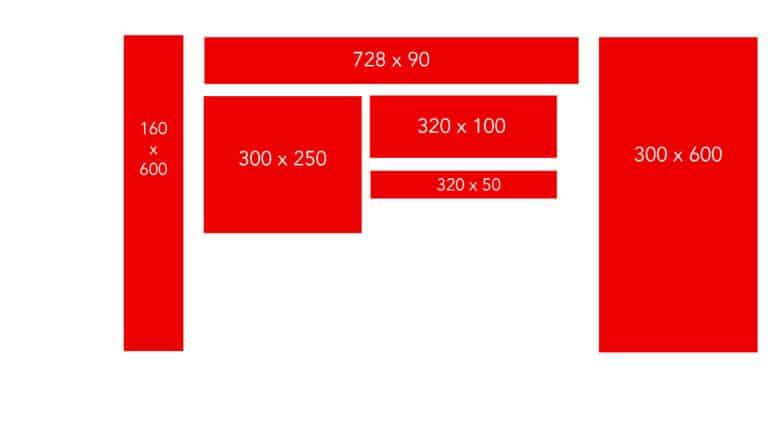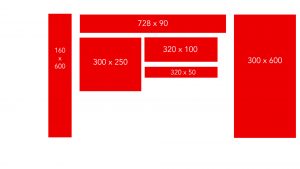 A number of ad sizes exist, take a look at our page on Banner Ad Guidelines for more on this. Despite the slew of sizes that exist, there are shown statistics that aid in telling which ad sizes should be focused on.
Of the billions of online ads served daily, surprisingly over 40% of those on desktop are one single specific size.
The top leading ad size is a Medium Banner or 300x250 serving 40% of the inventory. Tying for second is Leaderboard or 728x90 and Wide Skyscraper or 160x600 serving both at 25% of the inventory. From here, the percentage of inventory that the remaining ad sizes take range from 5% and below. 
When it comes to mobile advertising, one ad size again takes the majority of the inventory. At 12% of the served inventory, Mobile Leaderboard or 320×50 is most common.
This can be beneficial knowledge for advertising optimization in one of two ways. On one hand, if you've got budget to spend and you're looking to increase your impressions served, tapping into those less common ad sizes is a great way to increase your frequency. On the other hand, if you're limited on budget, stick to top ad sizes to ensure your budget is getting the most optimized ad placement. 
Frequency
What we do through El Toro isn't just traditional display advertising. We're executing not just accurate but optimized digital advertising. We're beyond the point of serving an ad with the hopes of an "impression". Our mission is to deliver ads that create a lasting memory that sticks with a consumer. We're not only creating an influence over consumers, but we're doing so to the point of driving high-level conversions.
When it comes to advertising optimization, frequency is key.
"The lucky number seven" seems to apply for optimal ad frequency according to some online sources. 
Here at El Toro, we recommend what has proven successful across our campaigns. After deploying millions of campaigns for thousands of clients, we are privy to what works and what doesn't. 
What have we found in regard to successful frequency?
The optimal frequency, per our in-house analytics and specific to digital advertising rests between 30-90 impressions per target per month. Broken down, we're looking at one to three ad impressions per day, per consumer. With this, you're hitting a consumer around once or twice a day over the course of a campaign. Through this, we are creating that lasting impression and driving those substantial levels of conversions.
Personalization
We talk a lot about advertising optimization through personalization. But it's not just talk, the statistics speak for themselves
79% of people say tend to only respond to ads that have been personalized for them. Even more relevant, 88% of marketers say they saw a lift in ad performance when serving personalized ads.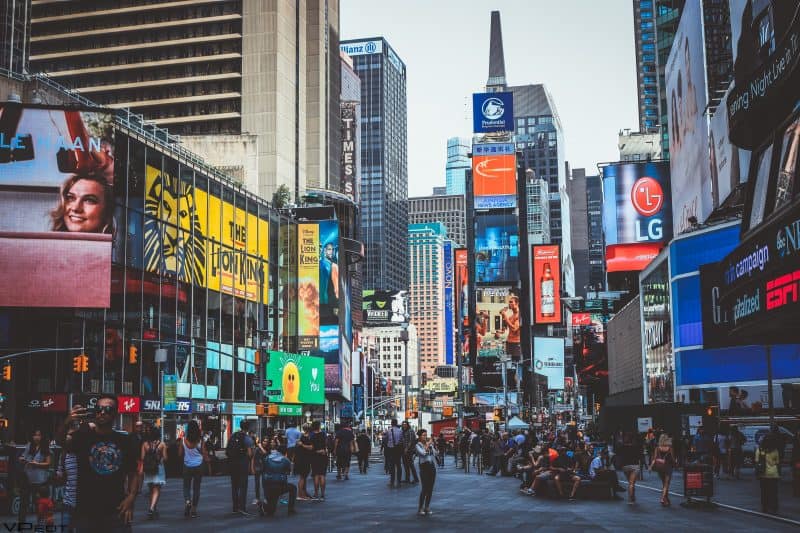 Think about the concept for a minute. You're a consumer yourself. 
Say you live in Louisville, KY (the greatest city in the world) and saw an ad for an interior decorator.
Do you think you're likely to respond to an ad or even notice an ad with a stock photo of a city and a message saying "Create your dream home today"? 
On the other hand, what if you saw an ad with a picture of Louisville, and messaging saying "Create the Louisville home of your dreams today"? 
Personalization allows for advertising optimization by creating ads that truly speak to consumers. 
Thanks to El Toro's technology, you know exactly who you're targeting in each of your campaigns. With this knowledge at your disposal, you're open to personalization that is 100% reliable. 
Trial and Error
A/B Testing
As we said before, it isn't all a science. A great deal of advertising optimization also comes from growth and learning both from your successes and your failures. It's important to take notice of how each of your campaigns performs.
Pay mind to each and every campaign you run and break it down for what worked and what didn't. When looking at advertising optimization, look at what variables are both changeable and pertinent to the campaign.
Take for example our creatives, your audience, your frequency, or how you choose to execute personalization. All of this and more are elements that can work differently and be edited per campaign. 
For example, try one creative for a campaign and one on another. See how these two different creatives perform with a smaller audience before deploying to a large segment. This ideology can apply to any industry. Take a car dealer for example. This dealer can run ads with a blue truck and then a red truck simultaneously to see which color performs better.
Campaign Enhancements with El Toro
Ad Operations Department
Guess what, you aren't alone! 
Our team is here 24/5 to help you and your team in regards to your advertising optimization. 
We have an entire team dedicated to ensuring our client's campaigns are serving properly and optimally. 
Across the duration of your campaign and on a consistently recurring basis, someone from our Ad Operations department will have eyes on your campaign. What is our Ad Operations department looking for when watching your campaigns? They're watching exactly how well your campaign is serving during its lifespan.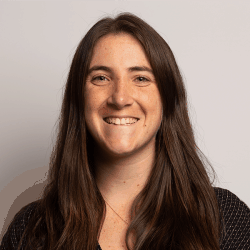 "This is what our team is here for," said Mari Humberg, a member of the Ad Operations team. "Ad Op exists so that El Toro has a department that can focus solely on the performance of our client's ad campaigns. We're keeping an eye on all our campaigns before, during, and after they serve."
During the life of a campaign, advertising optimizations can be made anytime along the way. For example, if we see a campaign isn't serving at a proper pace, we can edit the ad serving schedule or change which ad sizes we are making use of. On the other hand, perhaps if we see a campaign is serving too quickly, we can decrease the frequency of serve or turn off mobile ad serving.
Upon the close of campaigns, Ad Operations is who evaluates how campaigns perform. To see how campaigns perform, we match our client's sales data with our audience data. Through this, we can look and see exactly who among those we targeted ended up converting.
Sales Department
Let us start by stating that each member of our Sales Team is partnered with a member of our Ad Operations team. The reason for this? We want to ensure that your sales rep is there to bring you the assistance you need. Your sales representative is your go-to person for helping optimize your ad campaigns.
By being in the loop with Ad Operations, sales reps are knowledgeable and thoroughly trained in assisting with campaign optimizations. 
You have first-hand access to advertising optimization through your sales rep.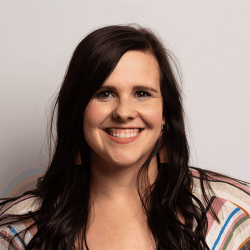 "It's pretty common sense that if your client isn't happy then no one is going to be happy. Our goal is always to help support and build up the people we're working with," said Crystal Norman, a member of the Sales Department here at El Toro. "When it comes to campaigns we run, our tech is proven effective, the rest is just advertising optimization that we're here to work together on."
These members of our team are here to work with you on evaluating your campaigns. Sales reps work with clients to communicate insights behind what worked and what did not with campaigns. Utilize your salesperson. Ask what they and/or Ad Operations can suggest to help with your advertising optimization.
Advertising Optimization with El Toro
Advertising optimization isn't difficult, it just takes a few key ingredients, and it all starts somewhere.
You're already halfway there when you're advertising with El Toro. Our technology executes advertising optimization by giving you the most trustworthy form of digital advertising on the market. Now, the best thing to pair with our technology is some key advertising optimizations.
Take some of the simple concepts above and apply them to your ad campaigns and see advertising optimization at work.
To learn more about how you can optimize your ad campaigns with El Toro, get in touch with our team today.
Understanding Ad Fraud in the OTT Landscape: A Comprehensive Guide

The media landscape has undergone a significant transformation in recent years, with Over-the-Top (OTT) platforms emerging as a dominant force. As viewers increasingly shift from traditional broadcasting to OTT services, advertisers are keen to tap...

Read More