blog
User Experience: IP Targeting Domain
Louisville, KY - July 03, 2018- eltoro.com, the IP Targeting advertising technology company that maps IP addresses to physical addresses, announced today that they have officially acquired the domain name iptargeting.com. The company believes the strategic acquisition of this Internet Real Estate will prove to bolster business development efforts and increase the inbound prospective client pipeline. For the company that invented the mechanism for targeting digital advertisements via an IP address on a 1-to-1 cookieless basis, possessing this domain is truly a full-circle affair.
iptargeting.com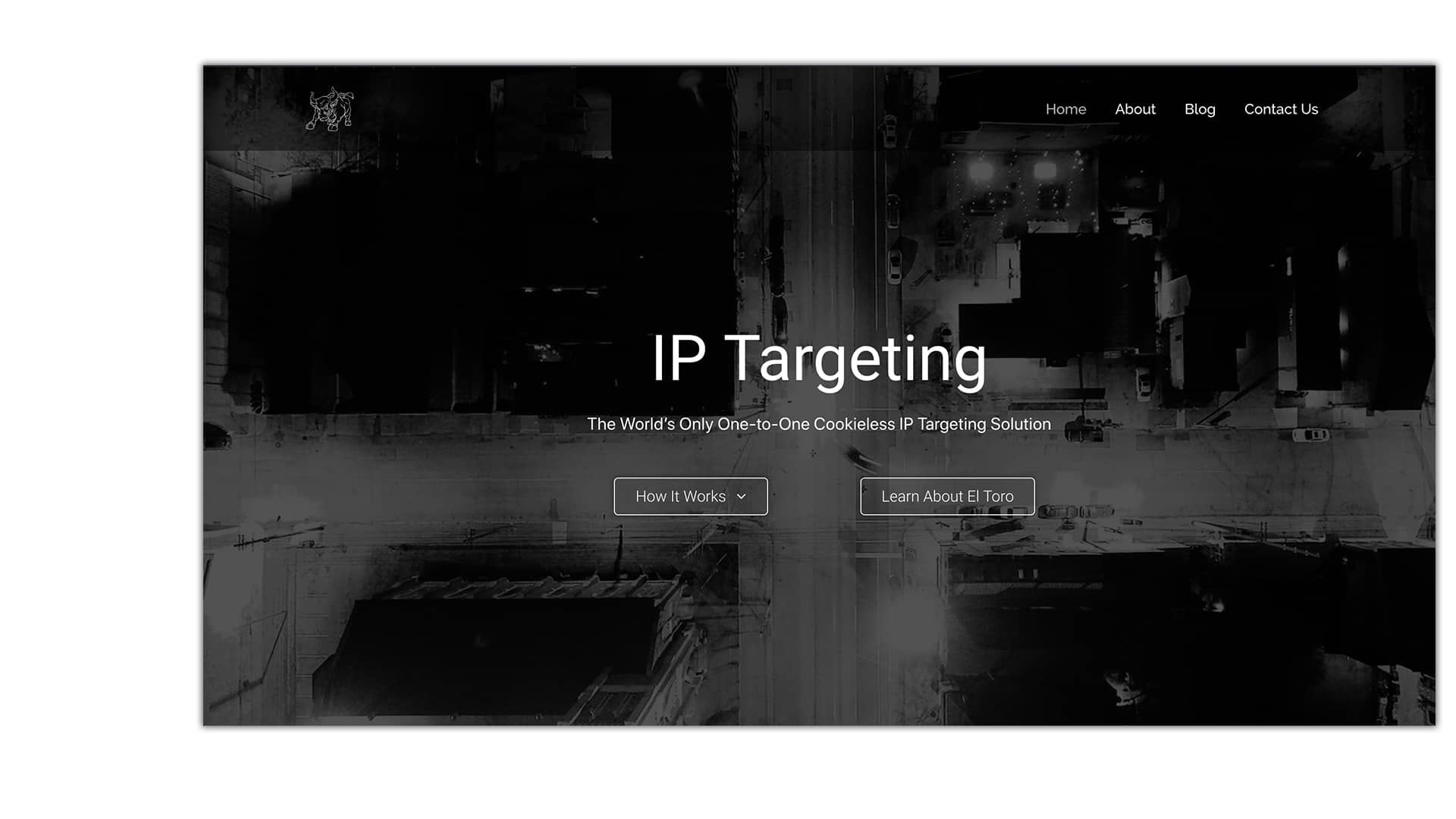 Sean Stafford, veteran domaining expert and co-founder of El Toro, said this about the newest domain acquisition: "As the leader in IP Targeting, it's very exciting to acquire the iptargeting.com name. Domains do carry weight in the online world and this acquisition will help El Toro to continue to expand its presence in the online marketing industry. El Toro is a forward-thinking company and the continuous acquisition of digital properties like iptargeting.com really prove that."
El Toro offers many different products that all stem from its patented IP-address-to-physical-mailing-address digital targeting system. The addition of iptargeting.com will help those searching for this type of technology to be directed to the world's only 1-to-1 cookieless IP Targeting provider.
About El Toro
Louisville, KY-based El Toro is a privately held Advertising Technology (AdTech) company that has developed and patented processes to target digital advertising via Internet Protocol (IP) addresses. El Toro provides targeted digital advertising to many high-value locations including households, hotels, college campuses, stadiums, convention centers, government buildings, and more. This data is then used to hyper-accurately target individuals or various groups of people based on location. The El Toro technology is utilized by businesses of every scale -- from small automotive dealerships to the Fortune 50.
OTT and Video: The Future of Digital Advertising

The digital advertising landscape continues to evolve, and emerging technologies are shaping the way brands connect with their audiences. One such technology is Over-The-Top (OTT) media, which refers to Streaming TV content delivered directly to...

Read More

Understand And Reach Your Student Audience: 3 Digital Strategies For Higher Education

What Are The Best Tools For Digital Advertising In Higher Education? Digital advertising is a powerful tool for higher education institutions to reach niche audiences of potential students and parents at the household level. With...

Read More