Geek Out With The El Toro Nerds!
The El Toro Podcast is a long-form conversation hosted by two of El Toro's finest tech nerds: David Stadler and Ari Kruger.
The El Toro Podcast is released each Friday morning. Each podcast features friends of El Toro, Louisville socialites, advertising and tech influencers. Ready to listen? We're streaming on iTunes, Stitcher and Spotify!
Follow the El Toro Podcast
Meet Your Hosts Of The El Toro Podcast
With two different perspectives of AdTech, Stadler and Ari offer a unique view of the digital landscape. Check out the details below!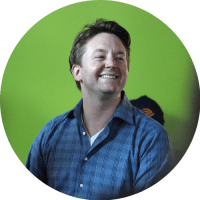 David Stadler, or simply "Stadler", is one of the original founders of El Toro! While Stadler currently helps run the El Toro machine, he isn't new to the online world. Coming from a background in domaining in the midst of the Dot-Com boom, Stadler quickly learned the ins and outs of the internet from the beginning.
Ari Kruger holds it down at El Toro as the Marketing Manager. A master in media, Ari oversees all digital content from the podcast to the website and everything in between. Before joining the El Toro team, you might remember her as the former host of On The Rocks with Ari and 502 Eats. 
The El Toro Podcast is for you: our clients and friends! And what would be the point if we weren't helping you better your company? We would love to hear from you and answer your questions on the stream.