blog
Inside the Intern's head – An introspective lookback at my first four months at El Toro
As young adults we hear about the "real" world as a boring place where all you do is work and pay bills. Well, not all of that is incorrect, we work a lot and pay bills but why does work have to be boring? Growing up in a family of business owners I thought I had a familiar idea of what a business setting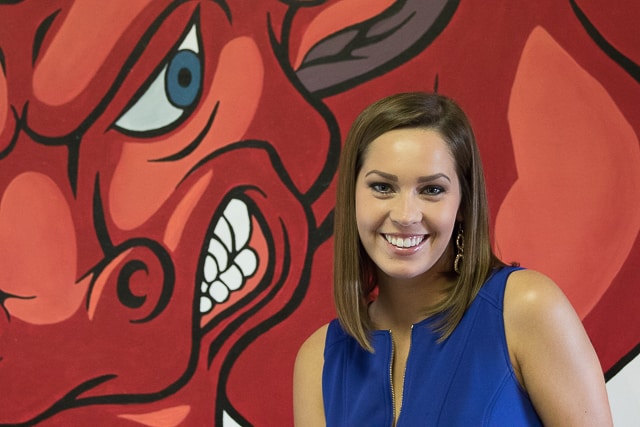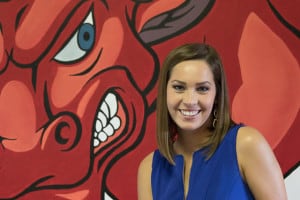 would be like. I envisioned a room of desks and cubicles that was eerily quiet at times… And then I walked into El Toro. I walked through the doors to find a loud foosball game in progress, and floor to ceiling shelves of bourbon as the wall décor. "Why are they drinking at work? Are they that stressed about a Ping-Pong game? Are they really chrome casting the football game in the middle of the workday?" All of these questions crossed my mind as I walked out of the office, not entirely sure of what I was getting myself into. I was so used to the traditional workplace ideologies that I was completely thrown off by the fun, friendly atmosphere. A few weeks passed and I was offered a position at El Toro, and slowly started my journey towards workplace enlightenment.
For weeks I felt completely overwhelmed with information on digital advertising and IP targeting. I had learned more in a few weeks than I had throughout the entire course of my undergraduate study. The more I learned about IP targeting, the more thankful I became for the experience to work with such unique technology so early on in my career. I continued to absorb every amount of information, and before I knew it I was dreaming about digital advertising. But more than that, I discovered that work doesn't have to be a boring place full of small talk. Walking into a team of tech gurus as the only woman (and without tech experience) seemed terrifying.
However, I was pleasantly shocked. The El Toro team was not only welcoming, but they have a genuine interest in my education and success. They are willing to help, eager to teach, and have a vested interest in creating an environment of camaraderie.  What we have here is unique not only in our technology, but also in the family that stemmed from the environment. I recently moved and they offered to help.  I don't drink bourbon so they purchased wine for just me because they didn't want me to be left out.  I wake up excited to head into work and continue to learn about IP targeting, but more importantly the team. I couldn't imagine El Toro any other way and I am incredibly thankful for the "big brothers" (teasing and date screening included).
I now know why El Toro has become so successful.  It's because every person that I work with does everything they can to build me up and make me more successful.  In turn, I want to build them up. The people at El Toro genuinely want to advance me.  And I genuinely want to help El Toro.
Understanding Ad Fraud in the OTT Landscape: A Comprehensive Guide

The media landscape has undergone a significant transformation in recent years, with Over-the-Top (OTT) platforms emerging as a dominant force. As viewers increasingly shift from traditional broadcasting to OTT services, advertisers are keen to tap...

Read More