blog
Digital Advertising Breakdown: MLB Playoffs 2023
It's All About the Met(ric)s
Now into its second year of this revised 12-team Wild Card Round playoff format, Major League Baseball will enter its postseason this October. The MLB has made significant rule changes over the past two years to increase the pace of the game and boost both fan enjoyment and TV ratings. TV ratings have been up and down for the MLB in recent years. World Series viewership has fluctuated over the past two decades, but the trend is downward. In 2020, the MLB experienced its worst-ever World Series TV ratings, averaging 9.7 million viewers across six games. Of course, it's also important to note that a worldwide pandemic was just getting started at the time (and the Rays were playing in the final). 
Viewership has recovered over the past two years, with 11.7M viewers in 2021 and 11.8M in 2022, but they have not bounced back to pre-pandemic numbers, which averaged 15.6M viewers over the prior decade. Despite this recovery, game-time TV ad slots might not be the most cost-effective way to spend your ad dollars on MLB fans… let's dive in.
Just Say NO! (to in-game ads)
So, why should you skip out on advertising on MLB games on TV, but not the MLB entirely? With an estimated 171 million fans in the U.S., the MLB has a strong viewership base to reach. With 30 teams and fans all across the world, it's no wonder MLB is America's 2nd most popular sports league by fanbase.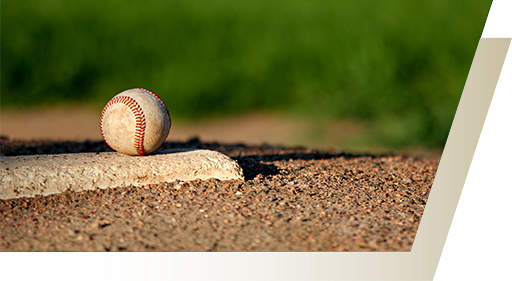 More importantly than viewership, however, we have the cost. Compared to its rivals in U.S. sports, MLB is on the cheaper (or should we say less expensive) side of 30-second TV ads. Ad prices have been creeping up in recent years. World Series ads were averaging $290k for a 30-second ad in 2017 then $375k in 2020. Compared to the NFL at $1.1M for a 30-second ad and the NBA at $500k, it's safe to say that sports ad prices are eye-watering. Unfortunately, there's no crying in advertising!
Buy Me Some Peanuts and Banner Ads
So, the moment we've all been waiting for. How does one reliably reach all of those fans without refinancing your house? Let's answer that question with another question. What do many sports fans do after watching a game? Or on a night their team doesn't play? Typically, they watch and read analyses from their favorite sources. 
This is where El Toro comes in to help you maximize your advertising dollars. Thanks to the internet and the democratization of advertising, you can send targeted ads to MLB fans without having to pay to be on the big screen. The MLB Network, baseball fan's home for analysis and extra content, is prime territory for OTT video ads and is on one of many El Toro-supported OTT networks, Sling. With popular shows like MLB Tonight, MLB Central, and Quick Pitch, the MLB Network boasts 150,000 weekly viewers on average. Major League Baseball also has its own OTT streaming service, MBL.TV, which you can use to engage OTT consumers with El Toro. OTT ads have many advantages as we have discussed in a previous blog post. Some quick advantages of OTT over traditional TV ads are: 1. Higher engagement. 2. Advanced targeting. 3. Attribution capabilities.
But there is more El Toro can do besides OTT ads. Written media shows promise in reaching MLB fans too. Blogs like MLB Trade Rumors, Fangraphs Baseball, and Bleacher Report all have thousands of daily readers. Big sports sites like ESPN, Yahoo Sports, NBC Sports, and more are all ways to engage users with banner and video ads to MLB fans with El Toro.
If you want to target baseball fans at games, El Toro's Venue Replay technology is a cost-effective way to do so over traditional stadium ads. With Venue Replay, our GeoFraming™ technology inventories mobile advertising device IDs (MAIDs) at the precise square meter level using latitude and longitude. This allows us to send ads to devices seen in stadiums in real time or up to six months past.
With game ad prices sending many into sticker shock, reaching MLB fans this postseason is all about maximizing your advertising dollars. Targeting fans on MLB support shows, blogs, and sports websites is a great way to reach fans without having to purchase expensive TV ads on their favorite games. Load up those bases with OTT ads, banner ads, and Venue Replay from El Toro!
OTT and Video: The Future of Digital Advertising
The digital advertising landscape continues to evolve, and emerging technologies are shaping the way brands connect with their audiences. One such technology is Over-The-Top (OTT) media, which refers to Streaming TV content delivered directly to...
Read More