blog
Device & Screen Agnostic
Device & Screen Agnostic: Targeting Across 5 Devices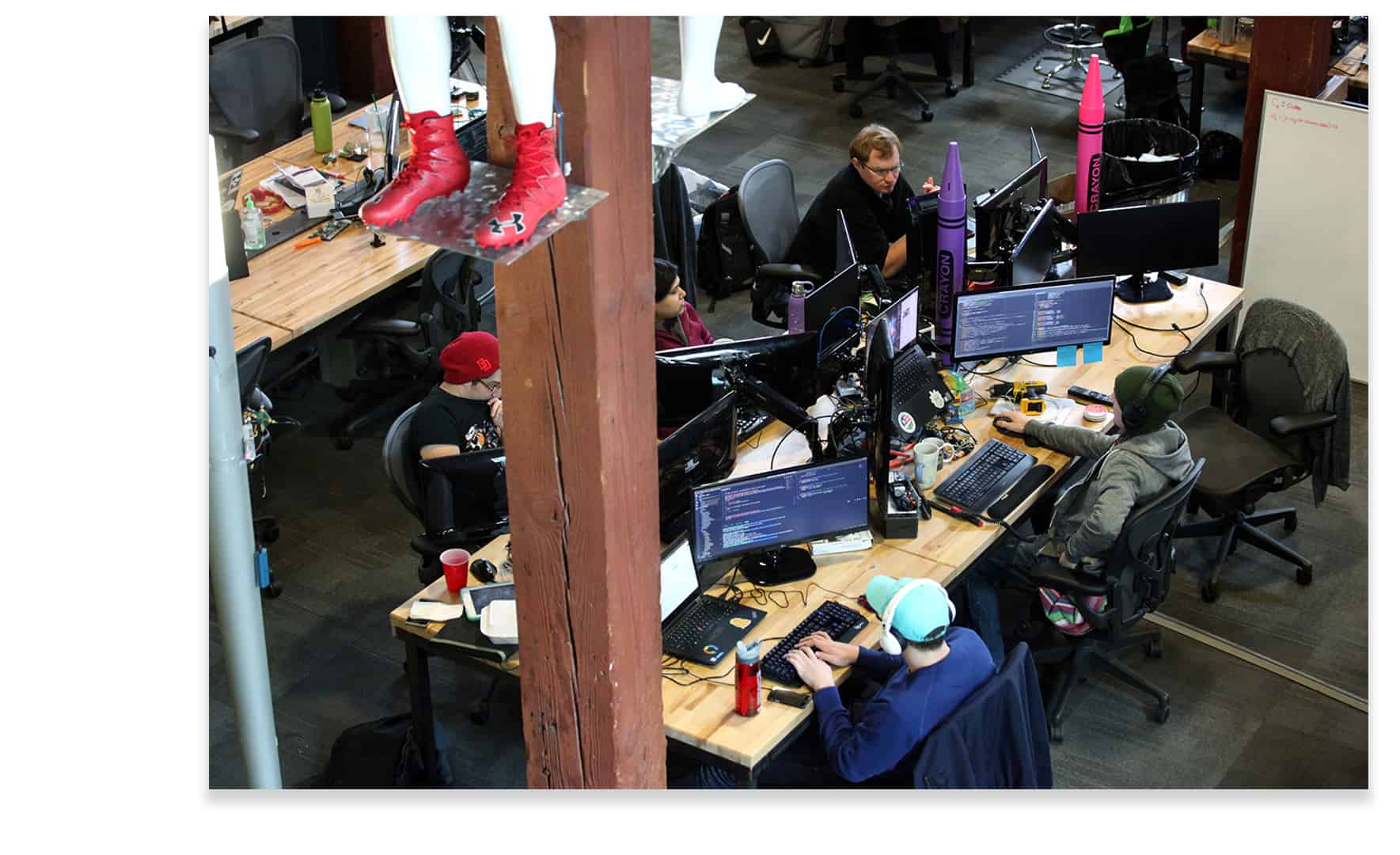 Since 1991, when the World Wide Web went live across the globe, devices able to host this connection to the online domain have been exponentially increasing in number.
Gone are the days of having to sit in front of a large, bulky desktop computer and wait for a dial-up connection. Now, most people own at least one Internet-enabled device that can be held in the palm of your hand. This has put the online world right at people's fingertips, making it available to consumers 24/7.
It's no surprise that as Internet access became more in demand, tech giants began investing in new ways to get people the access they wanted. It evolved from desktop computers to mobile laptops, onto smartphones, and into tablets, and now even Internet-enabled televisions.
According to Statista, in 2015 within the United States, people on average owned around 3.5 connected devices. This number is projected to be growing at a rapid pace, expected to climb to 6.5 connected devices per person by 2020. This means that the average consumer is moving their online activity between 3 or 4 different devices at any given time.
For our technology, the more Internet-enabled devices there are means the more opportunities for digital advertising. El Toro has been able to master the art of cross-device marketing, creating screen-agnostic advertising capabilities.
In relation to technology, the Oxford American Dictionary defines the term agnostic as "software that is compatible with many types of platforms". This definition correlates with El Toro's advertising technology perfectly. El Toro's ad serving abilities are screen agnostic, meaning that regardless of what device someone utilizes to go online, El Toro can target them on that device.
5-Screen Advertising
At El Toro, we believe in full 5-screen advertising. With this, we engage in ad serving across programmatic TV, desktops, tablets, mobile phones and for the first time ever, Augmented Reality (AR), leaving no device outside of our reach. By doing this, we are able to connect with consumers with incredible accuracy, targeting them regardless of what device they chose to engage with.
It's no secret that El Toro is known for our ability to target clients' intended audiences with unprecedented accuracy. What El Toro does is beyond devices. Unlike other ad platforms, we target entire households overall, which means encompassing all devices within a home or business.
El Toro's patented IP Targeting technology takes home addresses and matches them with their correlating IP addresses. By doing this, we can then target the home directly, through the IP address within the home. We are able to pinpoint any devices found within that home's network and serve them digital ads. From here, we are also able to pull the Device IDs of those devices found within the network and continue to target them outside of the household as well.
This is what makes El Toro technology so distinct and outstanding. Our technology doesn't rely on things like social media accounts, email addresses or online tracking and is not limited to any single type of device. Instead, we can target the consumer directly, right in their home and across all of their connected devices.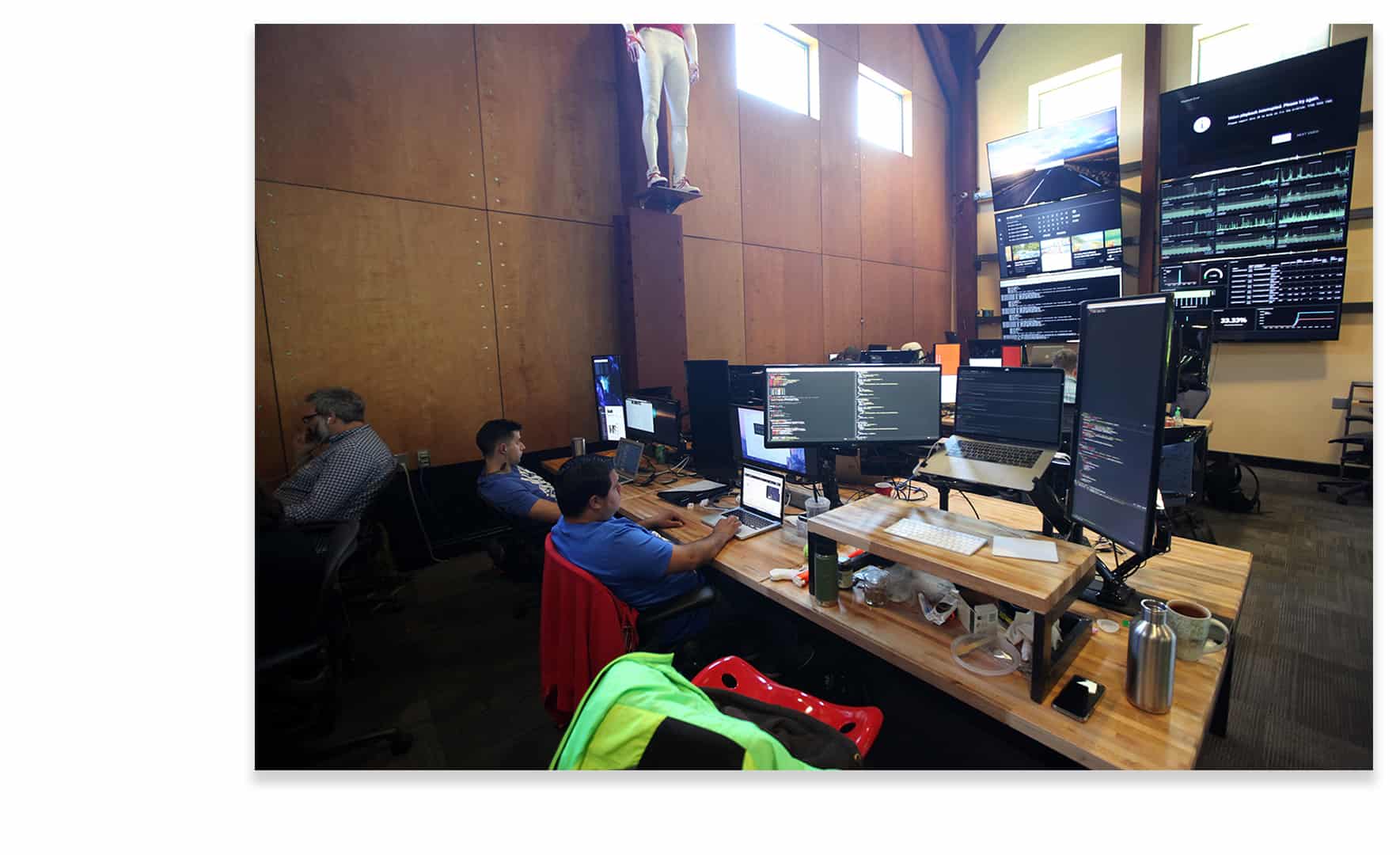 Thankfully for El Toro, this trend of Internet-enabled devices being in high demand continues to extend our reach. While our technology began with the basics of being cross-device, it grew into the screen-agnostic advertising it is today, covering all five device levels.
Why is being screen agnostic so important? When you're looking to target households, each member of that household may prefer going online through different devices.
Let's take a standard middle-aged couple without kids for example. For this household, the wife prefers reading the news on her tablet in the morning, the husband watches YouTube TV when he wakes up for sporting updates. As the day goes on, the wife gets on desktop after work to brush up on online shopping offers, the husband typically opens up his laptop midday to catch up on the news, and both use their smartphones for random online browsing before bed.
By being screen agnostic, El Toro's technology is able to target all of these devices and serve each of them digital ads. This ensures not only that the entire household is being targeted, but that no matter what device those within the home chose to utilize, El Toro can target them with certainty.
Our cross-device marketing translates to multiple screens and devices not limiting us, but rather, empowering our abilities to reach consumers. The more connected devices that come onto the market, the further El Toro is able to reach our target audiences. Our screen-agnostic approach to digital advertising has enabled us to get the best grasp possible on ad targeting.
Understanding Ad Fraud in the OTT Landscape: A Comprehensive Guide

The media landscape has undergone a significant transformation in recent years, with Over-the-Top (OTT) platforms emerging as a dominant force. As viewers increasingly shift from traditional broadcasting to OTT services, advertisers are keen to tap...

Read More