blog
Localized Ad Strategies: Making an Impact Close to Home
Reaching a national audience is vital to some companies. But for many others, their best strategy is to reach those in their hometown. Local advertising is so impactful that in 2021, companies in the U.S. spent over $137 billion on it. On top of that, 80% of search engine users are looking for local information. So what are Localized Ad Strategies? What channels work best? And what are some best practices?
Localized ad strategies are marketing approaches that focus on targeting specific geographic areas or regions with tailored advertising campaigns. These strategies aim to connect with local audiences, drive foot traffic to physical locations, boost online visibility in local search results, and ultimately increase sales or engagement within a specific locality. 
Local ad strategies are particularly important for brick-and-mortar businesses, service providers, and any company looking to tap into the potential of a local customer base. So let's dive in.
Localized SEO
SEO is indeed an easy and inexpensive way to boost your online presence on a national scale, but did you know that you can localize your SEO to attract audiences in your hometown? Local SEO is critical for many small businesses as it attracts users who are actively looking to make a purchase soon. In fact, 29% of consumers searching for local businesses call or visit them in the following 24 hours. Local SEO is also useful in Google's algorithm, as Google will show local results first. So if you are in New York City and Google "Chinese food" Google will show restaurants local to you, not the top result for the keywords "Chinese food."
Local keywords are also an essential element of local SEO. While there are tools, both free and paid, that take the effort out of finding local keywords, you can also do this research fairly quickly on Google. To make a long story short, focus on industry-related keywords + your hometown. For example, if you were a pizza chain in Boston, your website might focus on phrases such as; "Best pizza in Boston." "Good pizza Boston." "Pizza catering Boston." "Pizza delivery Boston." Including keyword modifiers is good too, words like; "local," "best," "top," and "deal" can all drive more relevant leads.
Connecting Locally
Being discoverable in search results is a great way to bring in new customers, but what about being a staple in your hometown? A place that everyone knows about for their presence in the community? That is where local content marketing steps in. 
Local content marketing is creating content relevant to your local audience, such as blog posts, videos, or social media updates about community events, local news, or neighborhood highlights.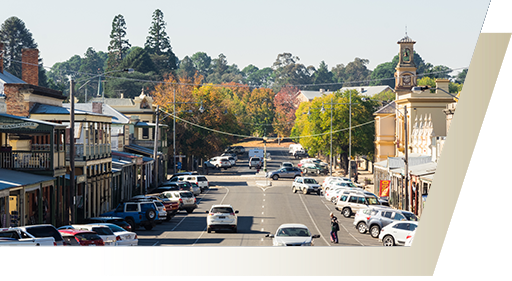 Local content marketing is about targeting a focused market, rather than relying on mass appeal, which might not be the most effective use of your time or money. On top of focusing your marketing, being a cornerstone of your community is a great way to get free press. Collaborating with other local businesses, partnering with local charities/organizations, and posting content focusing on local events will get your business noticed.
Targeting: Be Active, not Passive
Localized SEO and local content marketing are great ways to reach potential customers. However, these passive strategies should be used in tandem with active advertising to spread the word about your business. IP Targeting is the way forward if you are looking to take an active role in reaching locals. Using El Toro's Venue Replay, you can engage locals at local sporting events, festivals, parades, popular destinations, and much more in real time or up to six months after they visit. With Venue Replay and IP Targeting, you reach people with intent saving time and money. With Google Chrome ending third-party cookies in 2024, now is the time to get ahead of the curve and embrace the future of online advertising with El Toro and IP Targeting.
4 Things to Consider When Investing in Digital Advertising

Digital Advertising Tips "Advertising's not going away. Really sh**ty advertising is going away, and I bid that farewell," said David Droga in opening Cannes Lions Festival of Creativity for 2018. Ad platforms continue to unveil...

Read More