blog
4 Tips for Retail Advertisers
Setting Retailers Up for Success this Peak Sales Season
By: Jeremy Sneed
Retail peak season is almost upon us! According to the National Retail Federation (NRF), the holiday season is responsible for 20% of the entire year's retail sales. With this, over $1.1 trillion is expected to be spent just between November and January. Holiday spending is on the rise too. According to the NRF, over the past decade the average annual growth in holiday retail sales has been around 2.5%. However, for this year, researchers are predicting a higher growth year and expect retail sales to increase around upwards of 4%-5% from last year's numbers.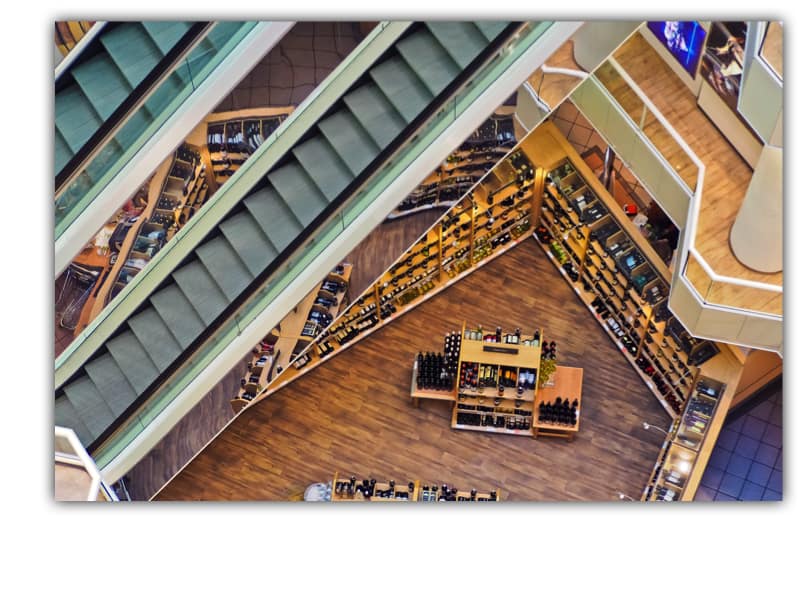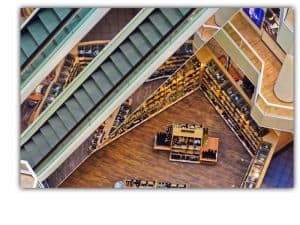 With so much money being spent, retailers need to do everything they can to stand out from the crowd and attract consumers to their brands and products.
Thankfully, El Toro is home to some of the most accurate ad serving capabilities on the market. Outside of our revolutionary ad tech, we've also put together some tips for retailers to help set them up success this holiday season.
#1 Pair El Toro Advertising with Another Medium
Recently we published an article highlighting the importance of multichannel and omnichannel marketing. One of the core facts to pull from this is that consumers are switching between mediums practically nonstop. You can utilize this knowledge by marketing to your audience through multiple platforms.
With this, El Toro's IP Targeting, and the ad serving abilities that come with that, can exist as just one piece of your overall marketing technique.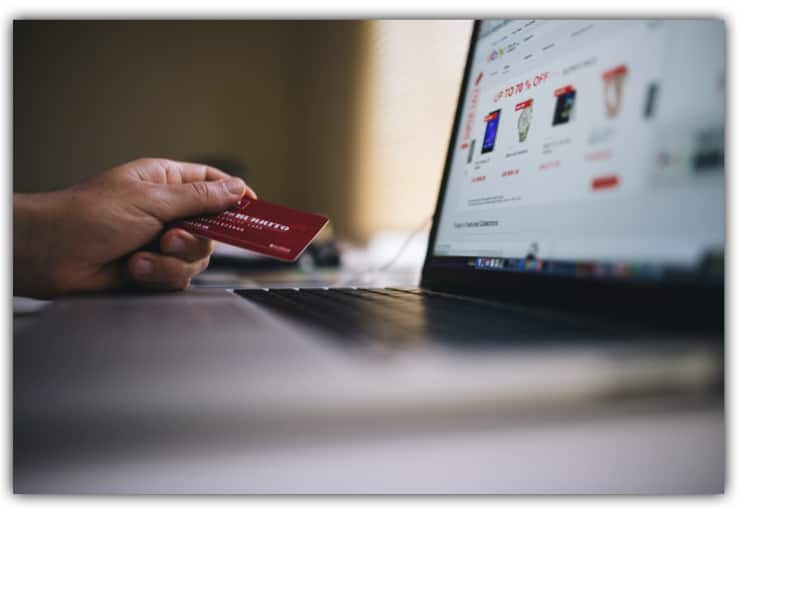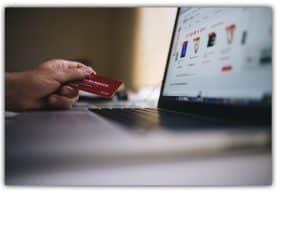 We find that pairing El Toro's digital ad serving with an additional form of marketing helps drive conversions even higher. One tactic that we find successful is direct mail. El Toro is home to our very own direct mail service tech, Reverse Append. Through this technology, we take our IP Targeting approach and reverse it. What we do is take the IP addresses of your consumers and match them to their correlating physical addresses. Between these addresses we pull and the physical addresses you provide for us, we can then partner you with one of our printing partners to coordinate a mailing campaign.
Another phenomenal medium to pair with El Toro's digital ads is email marketing. Research shows that consumers are more than okay hearing from their preferred brands via email. The email marketing company Constant Contact shared some of the statistics they found behind email marketing. Turns out that 61% of consumers are okay receiving promotional emails on a weekly basis, on top of that, 38% of consumers are okay with receiving emails on an even more frequent basis.
By already executing digital advertising through El Toro, you're creating an impression simply by getting in front of your selected audience. What pairing another medium with this does is double that same, already existing, impression. For consumers that did not naturally convert digitally, adding an additional touchpoint through a different form of media can help convert those who noticed your advertising but had not yet taken the steps to convert.
Consumers expect brands to perform their marketing in a multichannel fashion. While you're already creating an impression through digital advertisements with El Toro, make even more of an impression by adding another medium such as direct mail and/or email marketing.
#2 Pull From Your Past Customers
El Toro is home to a patented, revolutionary ad targeting technology called Geo-Framing. Through Geo-Framing, we can pinpoint specific locations down to the exact square meter. From here, we can then pull devices seen in this specified location up to six months in the past. You as a retailer can make use of this to target your previous consumers.
Retailers should utilize their already existing customers because they're more loyal than you may realize. A recent survey found that 84% of consumers are loyal to their preferred retailers and will continue to make purchases from them. Through our Geo-Framing technology, also referred to as Venue Replay, you can take consumers that have been in your location over the past six months and pull their Device IDs. Once we have consumer Device IDs, we can trace these devices to their correlating home IP address, then target these households and all devices found within to serve ads of your choice. Venue Replay is your hyper-accurate way to target your existing customer base.
#3 Canvassing, Only for the 21st Century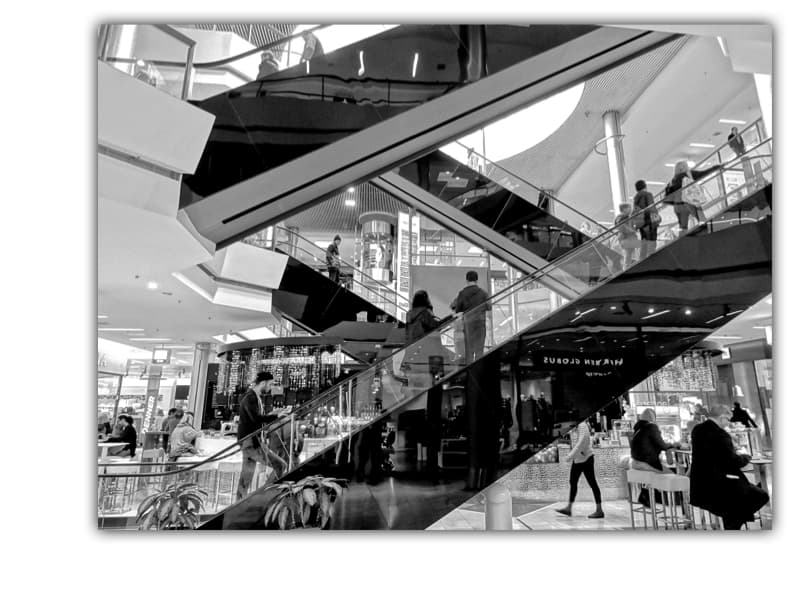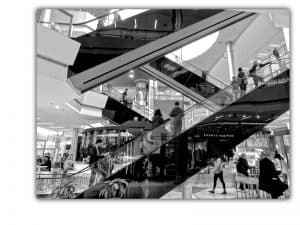 Back in the early marketing days, canvassing door to door was no stranger to those looking to advertise to specific geographic areas. Not only was canvassing common, but it was an effective sales strategy for years. Today, canvassing may be obsolete, but only to those who haven't realized successful canvassing still holds it's existence through El Toro's technology. What we've done is we've taken door to door canvassing and revolutionized it to fit 21st century advertising.
Through our proprietary Digital Canvassing technology, retailers can bring us their customer list and using this tech, we can pinpoint neighbors of your customers and target them with advertisements. The way this works, once El Toro pulls the IP address of individuals from your CRM list, we can then also pull the IPs of those within a 500 square meter radius of the original customer. This means you now have the capability of targeting your customer's neighbors, only instead of knocking door to door, you're serving them ads digitally across all of their in-home devices.
Canvassing door to door for your business is possible with El Toro's Digital Canvassing, taking canvassing and making it digital.
#4 Target an Audience Set to Spend
One overlooked audience segment that is set to spend a hefty sum of money is those who have recently moved or are about to move. Research shows that on average, those who are somewhere in the moving process spend around $9,000, though some sources estimate that number to be almost double depending on the household. It's said that most of the spending occurs within the six months before or after people's move date. More people are moving than you might be aware of too. According to the U.S. Census Bureau, about 12% of the United States' population moves homes each year.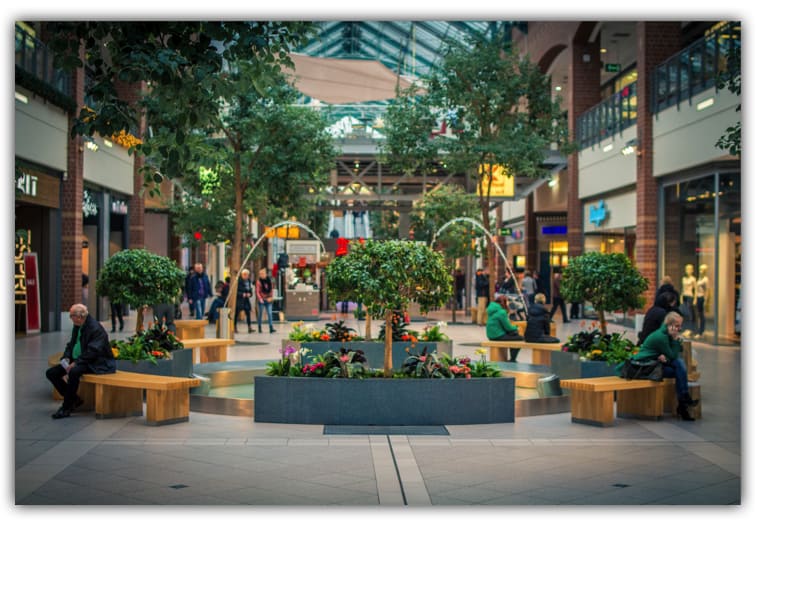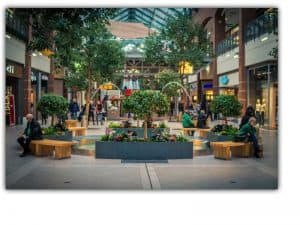 Thanks to El Toro's Digital New Movers technology, those in the moving process are at your advertising disposal. With consumers spending so much in the six months around their moving, we created a technology that can pinpoint those who have purchased a new home, have put their home in escrow, or have sold their home within the past six months. What we do is pull this audience segment of movers, then after pinpointing homes who we can confidently match an IP address to, we target these homes with digital advertisements. Ensure that your business gets a portion of this immense spending by targeting movers through El Toro's Digital New Movers.
In Summary
Retail's best season is here! Help your brand stand out by putting to use some of our tips for retailers. Then, get in touch with El Toro to execute your digital advertising budget in the most precise way possible. El Toro is home to some of the most remarkable digital targeting technology in the marketing industry. Find out what we can do for you and your business today.
Understanding Ad Fraud in the OTT Landscape: A Comprehensive Guide

The media landscape has undergone a significant transformation in recent years, with Over-the-Top (OTT) platforms emerging as a dominant force. As viewers increasingly shift from traditional broadcasting to OTT services, advertisers are keen to tap...

Read More