blog
OTT and Video: The Future of Digital Advertising
The digital advertising landscape continues to evolve, and emerging technologies are shaping the way brands connect with their audiences. One such technology is Over-The-Top (OTT) media, which refers to Streaming TV content delivered directly to viewers over the Internet, bypassing traditional broadcast channels. Many tout OTT and video content as the future of online advertising, citing how they offer unprecedented opportunities for brands to engage and captivate their target audience. Let's break down these claims and find out.
Digital Video Advertising
Over the past few years, video advertising has seen a sharp increase in the percentage of an advertiser's budget. Spawning from the rise of online video-streaming platforms, from 2019 to 2020, 75% of surveyed advertisers were increasing their video spend per a Pubmatic Report. This increase in ad spend isn't coming out of nowhere, Wyzowl reports that in 2023, 91% of consumers want to see more video content from the brands that they support, up from 85% in 2018.
So, why is video content so popular with the masses? For a start, it's shareable. Humans are naturally social creatures, and we crave some validation now and again. Sharing a funny video (or ad) you found with your friends can be a way to scratch that itch. Having a funny, engaging, or downright so-bad-it's-good video ad will prompt online users to share it with their friends.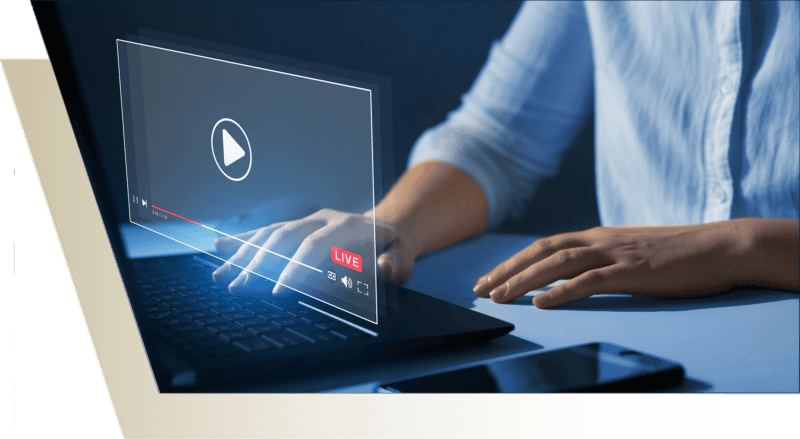 Videos are also popular with consumers because they are more engaging. Now, it's important to note that not all videos are created equal. Short-form video content (less than 30 seconds) is the king of social media and online engagement as a whole. According to a recent Sprout Social survey, 66% of consumers find short-form videos to be the most engaging content online.
Going Up and Over the Top
OTT or "Over-The-Top" advertising is also a byproduct of the video streaming revolution. OTT is any technology that delivers streamed content over the internet. Therefore, OTT ads are ones that you see on streaming services like HULU, Max (formerly HBO Max), and PlutoTV. So what are the benefits of OTT advertising then?
Firstly, OTT is taking advantage of the demand for video content. As noted above, people want to see video content now more than ever. With your ads being placed in front of (or during) the content that your audience wants to see, you can also take advantage of a captive audience. OTT doubles down on captive audiences because the ads are unskippable, meaning more eyes on your ads. OTT also provides some exceptional refinements over traditional video advertisements. Because OTT streams over the internet, advertisers can deliver personalized content to households and devices. Utilizing technologies like El Toro's patented IP Targeting can deliver targeted ads to users of individual households. OTT also allows advertisers to track clickthrough rates, video completion rates, and MatchBacks, El Toro's offline attribution measurement system, something not possible in the world of TV ads. 
Should You Take Advantage of OTT and Video?
In a word, yes. OTT is the way to go if you are looking to track and target customers in an environment where they are more likely to pay attention, remember your brand, and click through to your products. As mentioned before, not all OTT and video content is equal. Short-form video is the king in the online space. Similarly, short, high-quality OTT ads are what will attract customers.
In order to reach the right audience, El Toro offers OTT targeting services pushing ads to streaming services like Hulu, Crackle, HBO Max, Roku TV, Pluto TV, and more. With El Toro's MatchBack Analysis, we compare households served ads with sales and conversion data to show which of your sales were generated from El Toro ad campaigns. This provides you with true return on ad spend insight that lets you make confident decisions on future campaigns. Furthermore, MatchBack Analysis alleviates the issues surrounding data fragmentation, limited visibility into data, inconsistent measurement standards, limited transparency, and the challenge of tracking cross-device behavior. Combining this with all of the other advantages of OTT, like tracking video completion rates and click-through rates, El Toro provides a level of granularity, accuracy, and value that no other OTT service can offer. So, if you are ready to run with the bull and connect with customers with OTT, contact El Toro today.
OTT Isn't Over Your Head – Everything You Need To Know About OTT
What the heck is OTT and why is it outperforming cable? Over-the-top (OTT) refers to any video or streaming service that provides viewers access to movies or TV shows by sending the media directly through...
Read More