blog
The Next Big Thing In OTT
Why are streaming services becoming ad-supported?
With many streaming services choosing to incorporate ads, Disney+ and Netflix recently announced that they plan to do the same. Streaming platforms have become a hot commodity, with 55.1% of Americans having cut the cord this year. This is especially seen amongst young people, with 74% of 18-34-year-olds in the U.S having either never had cable, already cut the cord, or planning to cut the cord. Even though OTT Video ads are fairly new, advertisers have taken notice. 
Streaming services initially saw great success, especially during the pandemic, but many platforms' growth has slowed down. With a total of 87.6 million subscribers, Disney+ is falling short of meeting its goal of 230+ million subscribers by the end of 2024. The same goes for Netflix, which lost 200,000 long-term subscribers at the beginning of 2022, a loss the streaming giant hasn't seen in over 10 years. The reason for providing consumers with an ad-supported subscription plan is to ultimately increase the declining number of subscribers and drive revenue. 
The nitty-gritty of the deal.
Netflix and Disney+ will offer their first lower-priced ad-support subscription plan in addition to their existing plans by the end of 2022. Netflix is partnering with Microsoft, which owns Xandr, while Disney+ is partnering with The Trade Desk. Xandr and The Trade Desk are Demand-side Platforms (DSP) that offer and manage premium ad inventory. With these partnerships, consumers will have more choices and a premium, better-than-linear TV brand experience for advertisers.
What does this mean for El Toro?
Through El Toro's partnerships, we anticipate providing both Netflix and Disney+ inventory to your available OTT channels once that access is made available for buyers. It's still early, but this is an enormous opportunity for El Toro clients as there are currently 112.6 million U.S. subscribers between the two streaming platforms. Our precise targeting and measurement abilities on digital channels makes streaming OTT Video ads an appealing and effective way to engage a wide range of new and current subscribers.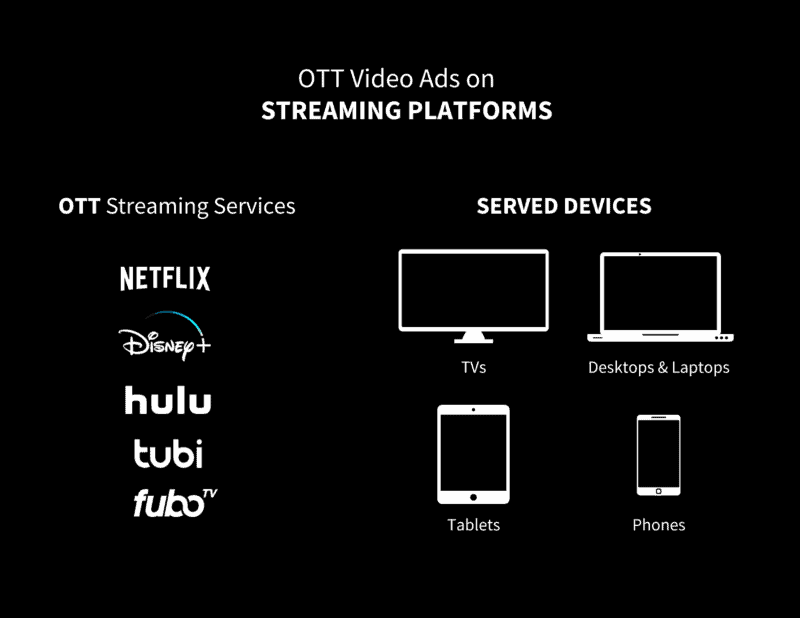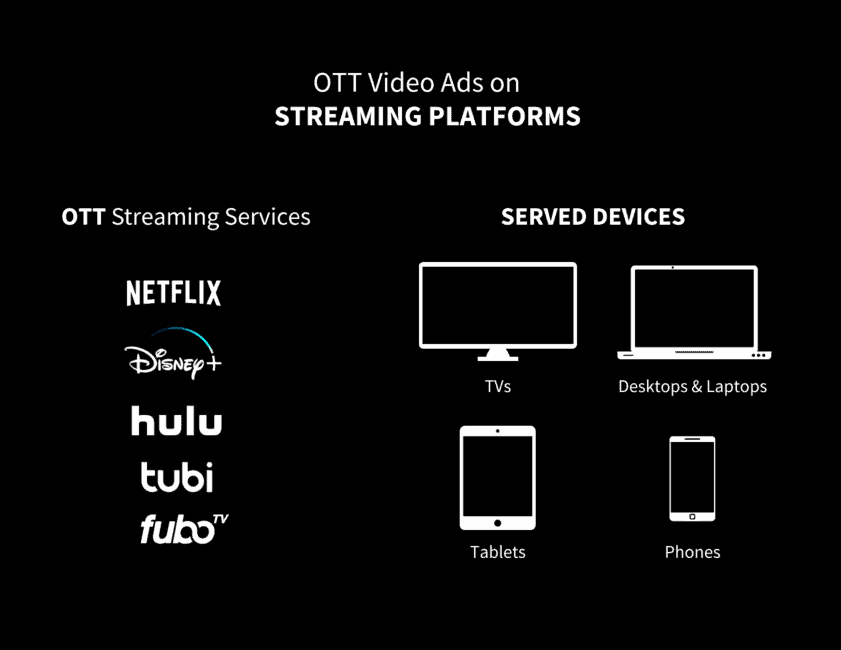 Five benefits of streaming platforms for advertisers.
Advertising via streaming platforms has many benefits when compared to advertising through traditional, linear TV:
There's no need to conform to broadcasting schedules.

OTT Video ads go beyond traditional cable boxes and beats the hassle of ad placements having to conform to broadcasting schedules. 

Target with more precision with OTT Video ads. Streaming platforms allow you to target based on data-driven variables such as demographics and psychographics. This results in higher engagement rates as you serve ads to relevant viewers in real time.
Streamline measurement capabilities through real-time analytics. With El Toro's MatchBack Analysis reporting tool, we can determine which sales resulted from our targeting solutions. This makes determining ROAS easy so you can make more informed decisions to ensure advertising budgets are calculatedly distributed for each campaign.
Optimize your ROAS with higher levels of efficacy. With OTT campaign budgets being determined by Cost-per-Mille (CPM), your budget pays for actual views and impressions that your OTT Video ads receive. Contrary to traditional TV, where you are charged based on ratings and projections.
Streaming platforms are more accessible to smaller brands. Larger brands have long controlled traditional TV advertising, but digital advertising services such as El Toro make it even easier for small to medium brands to order and deploy TV-ready OTT Video ads.
To learn more about how your OTT Video ads can make noise in the streaming platform industry, reach out to our team today.