blog
El Toro launches new Venue Replay webinars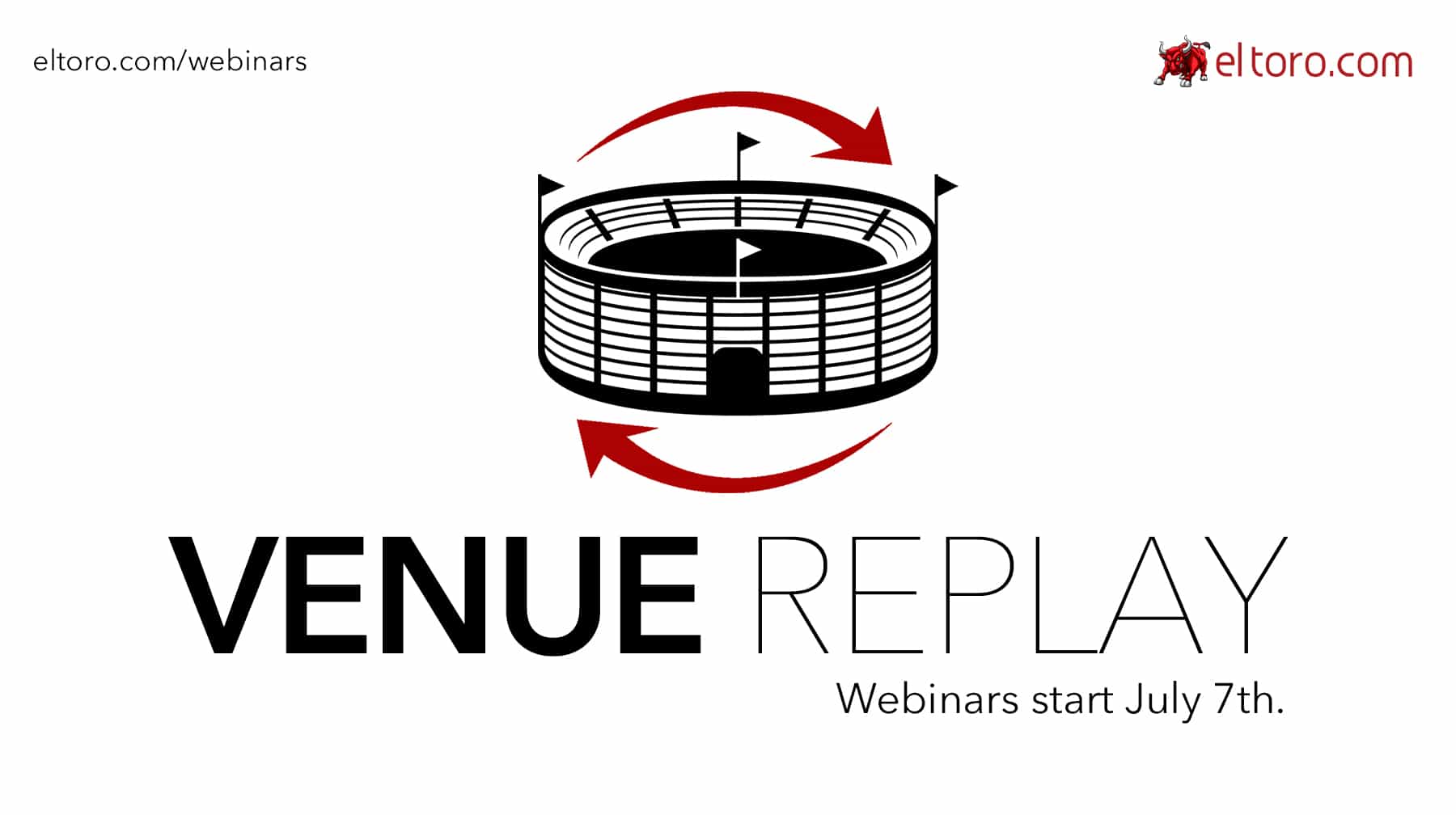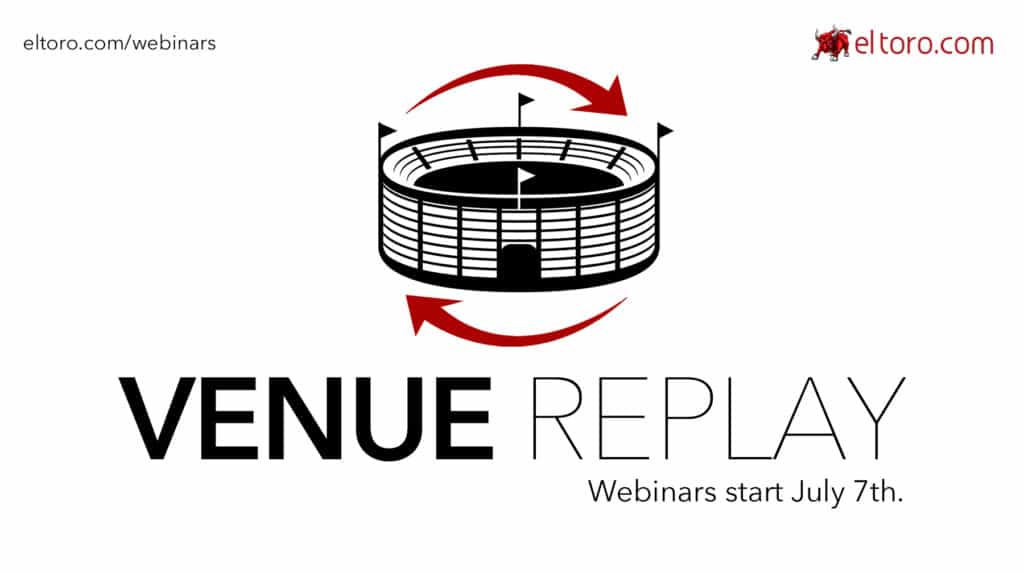 For years, El Toro has revolutionized the digital advertising landscape with its patented IP targeting technology. Our newest innovation in digital ad tech, Venue Replay, is now available in the El Toro Portal!
Venue Replay gives marketers the ability to capture the unique advertising device ID of mobile devices present at any location in the United States within the past six months and serve ads to these individuals on their devices and at home through their IP address.
This 100% cookie-free technology is perfect for building audiences and segments based on geographically located interests such as competitors' locations, conferences, trade shows, sporting events and concerts.
Find out how the technology works, its best use cases, and learn the steps to launch a Venue Replay campaign directly through the El Toro portal during our webinars.
The Webinar Dates and Times are as follows:
Week 1: 7/7, 2pm | 7/11, 10:30am | 7/13, 1:30pm
Week 2: 7/18, 2:30pm  | 7/20, 11am
Week 3: 7/25, 3pm  | 7/27, 1pm
Week 4: 8/1, 3pm |  8/3, 11:30am
Sign up for a webinar at https://eltoro.com/resources/webinars/
Understanding Ad Fraud in the OTT Landscape: A Comprehensive Guide

The media landscape has undergone a significant transformation in recent years, with Over-the-Top (OTT) platforms emerging as a dominant force. As viewers increasingly shift from traditional broadcasting to OTT services, advertisers are keen to tap...

Read More